Update 2: $70,000 remaining to meet Mission Fund goal
Posted on August 7, 2017 by Aaron Kauffman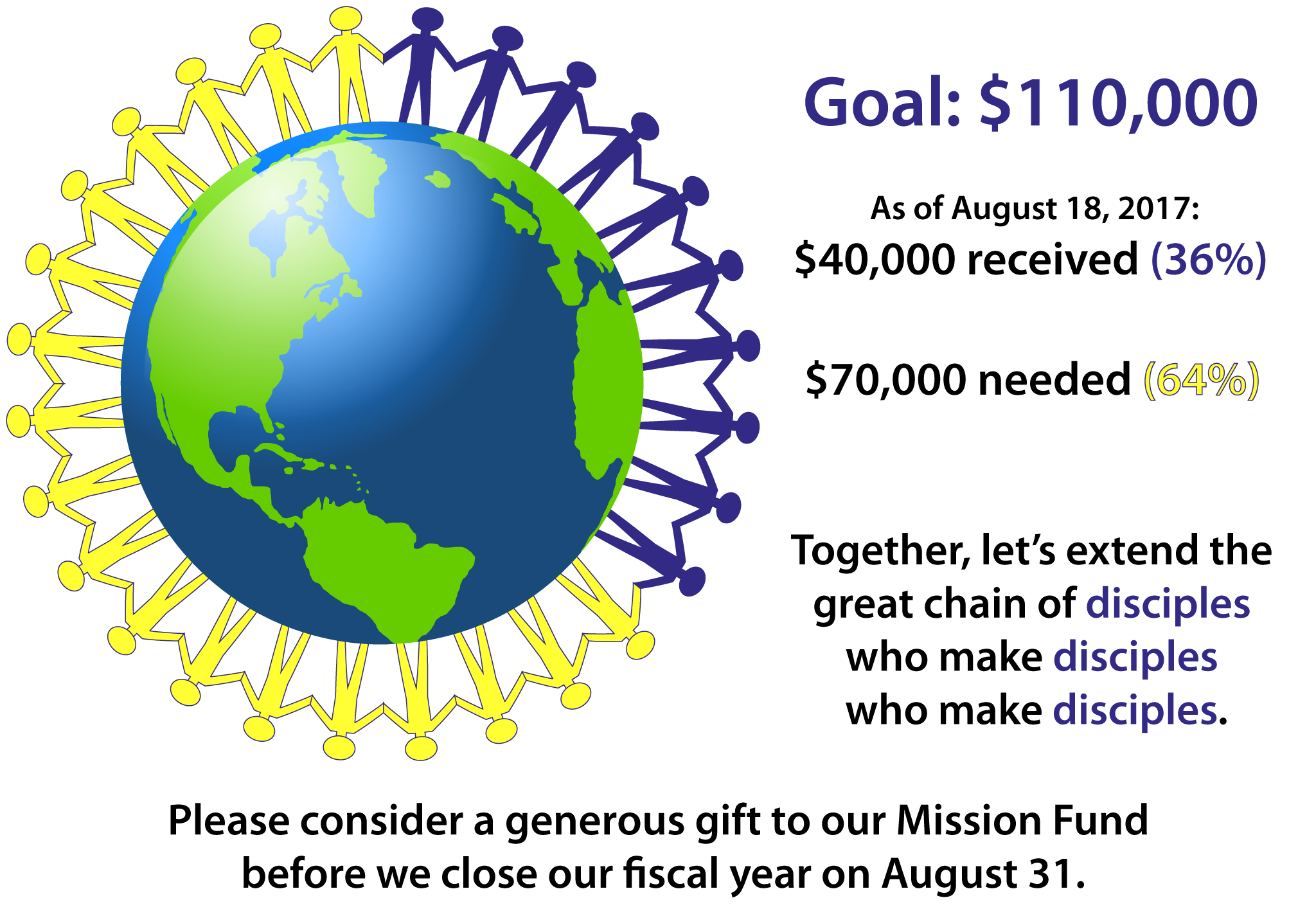 One of the principles of church planting we are learning is the 222 Principle. As the Apostle Paul writes in 2 Timothy 2:2, "And the things you have heard me say in the presence of many witnesses entrust to reliable people who will also be qualified to teach others." Rather than create dependence on "professional" missionaries, we want to give away the keys of the kingdom, so that everyday believers can join God's mission of inviting people to new life through Jesus Christ.
A recent story from Montenegro illustrates the 222 Principle well. Steve and Laura Campbell have been serving there since 2012, partnering with Vladimir and Marijana Cizmanski, church planters leading a fellowship in Podgorica, the capital city. Early on, Steve and Laura identified their role as equippers. They try to do nothing alone, but instead invite growing believers to join them, so they too can learn to share their faith and disciple others. That approach is beginning to bear fruit.
Tanja is one of the young women Steve and Laura have been training. Last summer, while Tanja was at the park with her son, she struck up a conversation with the mother of her son's playmate, a woman named Gordana, or Gotza for short. They exchanged phone numbers and began to meet regularly. Over time, Tanja shared about her church and how Jesus was giving her hope in the midst of a broken life that included recovery from drugs and a husband in prison. To her own surprise, Gotza found herself saying she wanted to visit the church.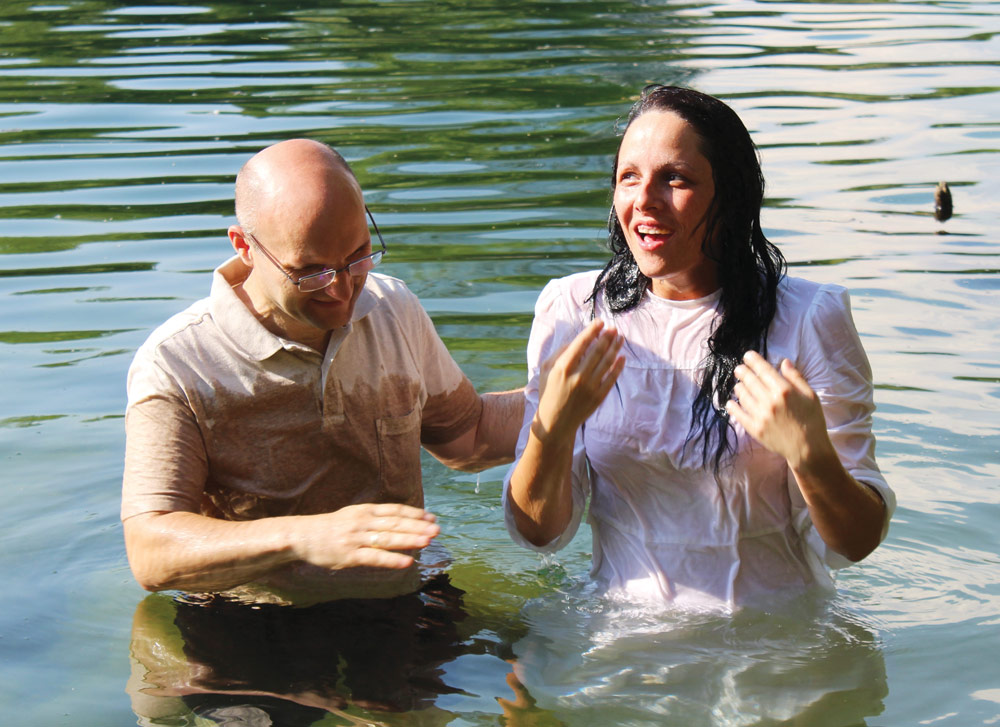 Pastor Vladimir Cizmanski baptizes Gordana "Gotza" Deki Sedlak into the family of God. Photo: Lazar Atanasovski

The music that first Sunday moved Gotza to tears. She began to bring her son regularly to Laura's Sunday school class, and eventually joined in helping out. During the year she drew closer to God through worship, prayer meetings, and a Discovery Bible Study Tanja was leading, having learned the approach from Steve. Along the way, Gotza gave her life to Christ, but this commitment was not without cost. Due in part to her connections with the church, she was forced to move out of her sister's apartment. Even so, Gotza pressed on in faith, requesting baptism, which she received on June 25 of this year. The next day she returned to her home community in Serbia, where we pray the cycle will begin all over again.
Your prayers and financial support help make stories like Gotza's possible. Please consider a generous gift to our Mission Fund before we close our fiscal year on August 31. As of August 18, we need $70,000 to reach our goal. Together, let's extend the great chain of disciples who make disciples who make disciples.
With appreciation,

Filed in: All posts, From the President, News, Transforming, Updates