Auction raises over $14k for missions
Posted on June 2, 2017 by Jon Trotter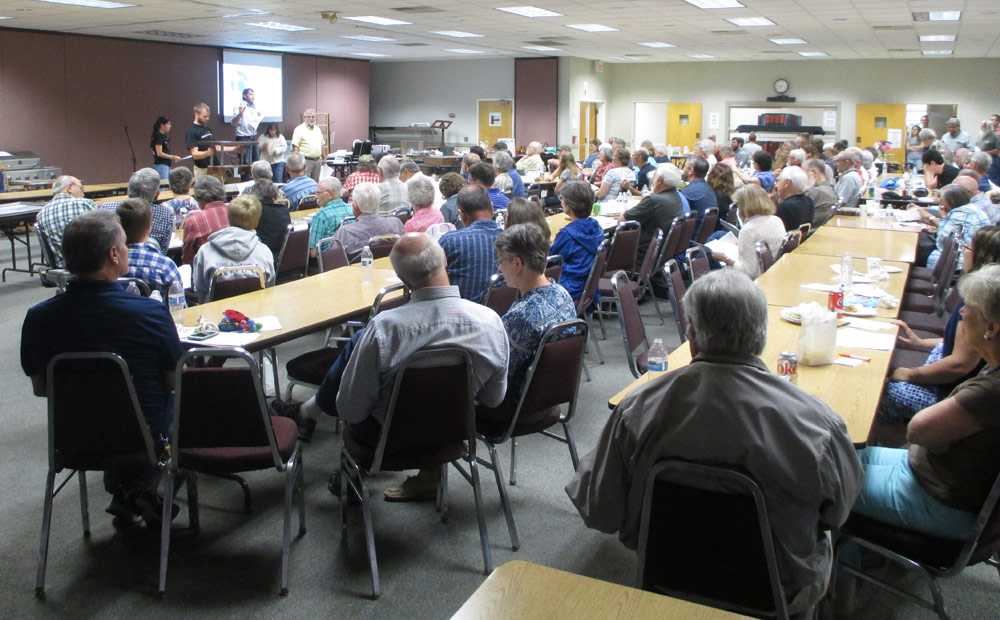 A crowd came out to support the ministries of VMMissions at the auction. Photos by Jon Trotter

The second annual Virginia Mennonite Missions Auction and fundraising dinner raised over $14,000 for workers, the agency's Mission Fund, and Mennonite Hispanic Initiative on Saturday, May 20.
Through the efforts of workers' Ministry Support Teams and the generosity of many donors, items such as artwork, hand-crafted furniture, lawn equipment, and household furnishings brought a crowd to Eastern Mennonite School's dining hall. Auctioneer Jack Bowman and his family generously donated their time and services to the live auction, which raised just over $10,000.
A new feature this year was a silent auction, which raised $2,400. Additional donations and the meal raised about $1,780.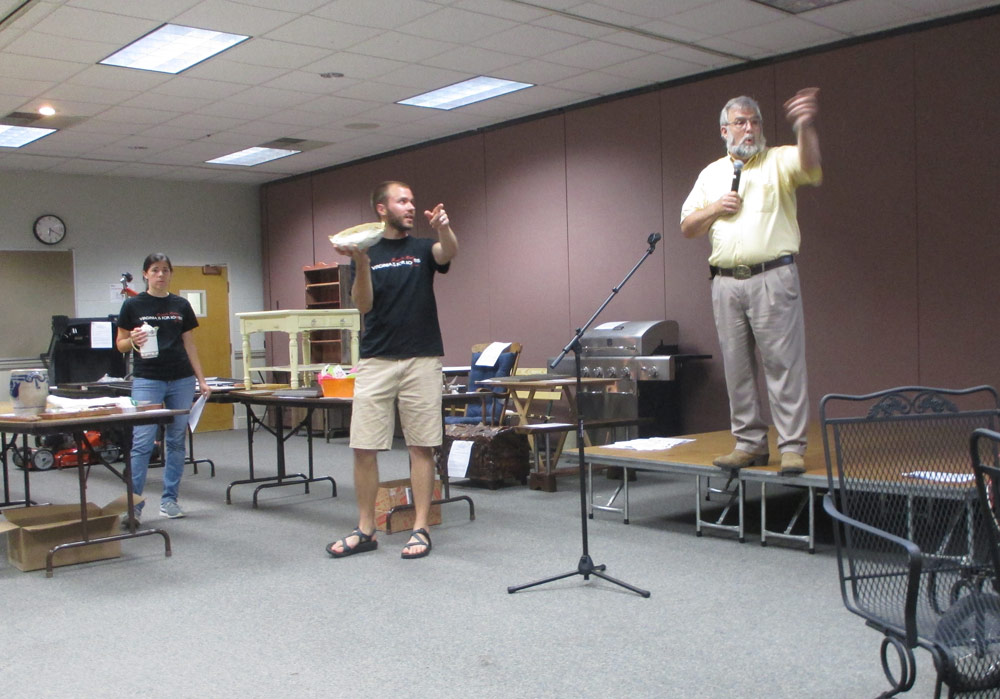 Auctioneer Jack Bowman in action.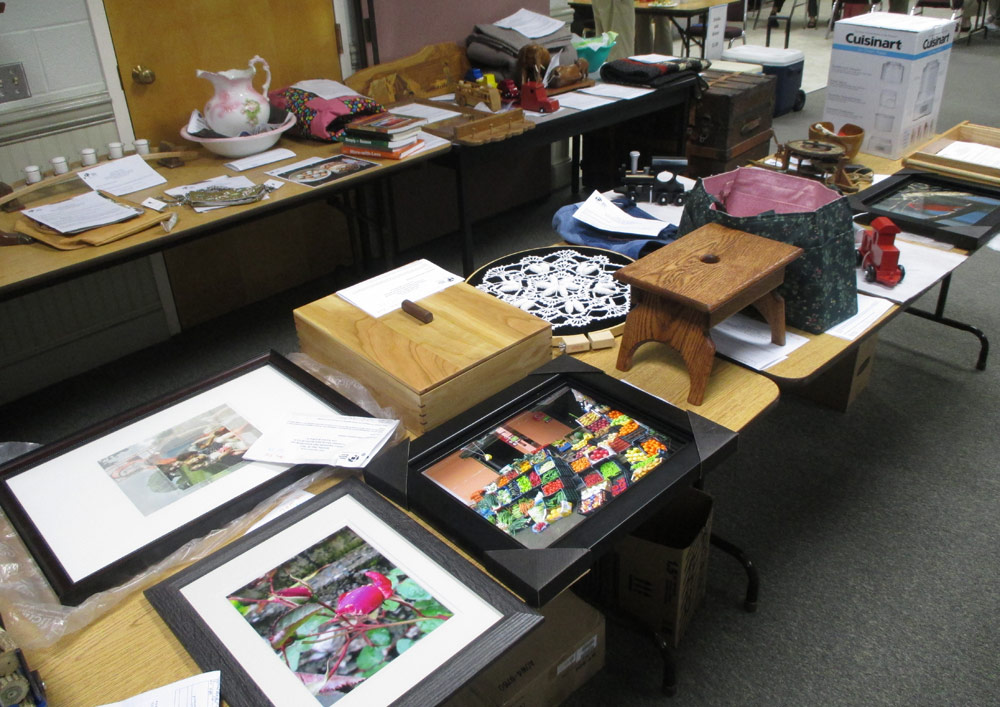 There were many hand-crafted items, including furniture, comforters and artwork.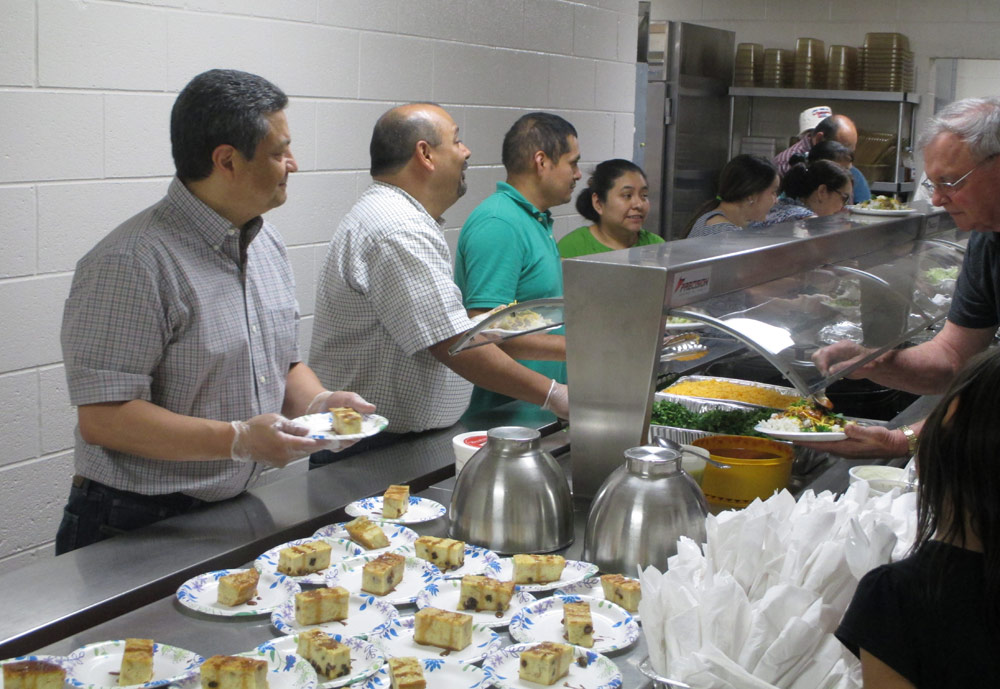 Mennonite Hispanic Initiative (MHI) prepared the evening meal as a fundraiser for its ministries.