Motorcycle for Missions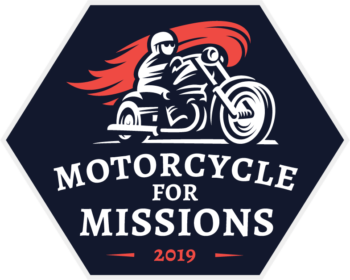 June 14-15, 2019
Download paper copy registration
Watch a video from the 2018 event
Review safety guidelines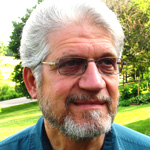 Greetings motorcycle riders and sponsors!
Plans are shaping up for the 7th Annual Motorcycles for Missions ride, June 14-15, 2019. I am again excited to be a part of something I enjoy, riding cycle, and something I believe in, supporting VMMissions as they share new life in Jesus with neighbors near and far. The Motorcycle for Missions rides have always been great times of fellowship as we enjoy the beauty of God's creation together. Make plans now to join me and invite your cycle riding friends to come along on this year's ride.
One special feature for this year's ride is beginning the official ride where MFM began in 2013, at Powhatan Mennonite Church. We will begin with a "kick-off" lunch provided by the Powhatan Church Ladies. The lunch will be on a donation basis, which will provide funds for the PMC Ladies to put toward a mission project of their choice.
Motorcycles for Missions continues to be the one of the largest fundraising events for VMMissions. We would like to see this year be the most successful yet.
Registration and Donor forms will be available April 1, 2019 on this event page. Let's join together in prayer for God's protection again this year and for His blessing on the
fundraising efforts. It's not too early to be contacting supporters and sponsors.
Feel free to contact Mindy Schwartz at [email protected] for more information. We will also try to keep the MFM information current on the VMMissions website as plans continue to develop.
With much anticipation,
Robert G. Wenger,
Motorcycles for Missions Committee Member
[email protected]
(540) 383-5094
Ride Itinerary 2019
Friday, June 14
Various Gathering Locations:
8:00a — Harrisonburg Group: VMMissions' office, 601 Parkwood Dr.
TBD — Greensboro, NC Group: Interested persons contact John Bender at [email protected]
6:00p — Tentative Group: leaving after work from VMMissions' office, 601 Parkwood Dr.
Motorcycle for Missions Ride
10:45a — Everyone gathering at Powhatan Mennonite Church
11:15a — Welcome and mission meal lunch (Suggested donation of $10; meal provided by a women's group at PMC to benefit Virginia Mennonite Missions.)
12:10p — Safety talk, ride overview and prayer
12:30p — Leaving Powhatan Mennonite Church
5p — Arrive in Roanoke at Home2 Suites by Hilton Roanoke
6p — Dinner: Walk to Rodeo Grande (a VMMissions representative will briefly share how God has been at work.)
Overnight lodging at: Home2 Suites by Hilton Roanoke
4830 Valley Blvd NW, Roanoke, VA 24012
540-581-1000
Saturday, June 15
6am – 8:30am Free Breakfast at Home2 Suites
8am — Ride overview and prayer
8:30am — Leave Roanoke
11:30am — Lunch at rider's expense in Amherst at Edith's Route 60 Diner