Motorcycle for Missions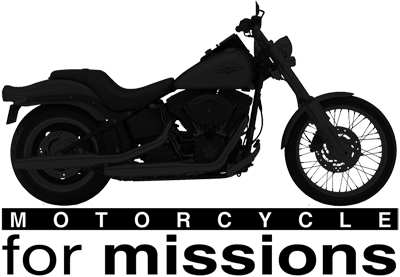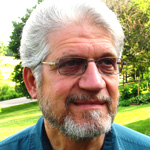 Greetings motorcycle riders and sponsors!
The weather is warming up, spring is in the air, the cycles are running and it is time, once again, to be thinking about the fifth-annual Motorcycle for Missions ride in support of Virginia Mennonite Missions. Plans are being made, routes identified and sponsors contacted to make this ride another very special event!
The ride this year is set for Friday and Saturday, June 9-10, 2017.
Following the feedback that we received from the survey after last year's ride, we are planning two separate rides for Friday, June 9. The longer ride will leave Harrisonburg and head north on route 42, follow very scenic Wolf Gap Road and Trout Run Road, connect to Route 55, very short stretches of I-81 and I-66 to Front Royal, then travel south through Culpeper, Orange, Charlottesville, Farmville, and on to Roanoke where we will stay in the same Baymont Inn and Suites that we have used the last two years. The long ride will travel approximately 333 miles with a little over seven hours of riding.
The shorter ride will leave Harrisonburg and travel east on route 33, south on route 340 to Waynesboro, route 250 to Afton, travel south to connect with route 29, on through Lynchburg and then west on route 24 to Roanoke ending at the same Baymont Inn and Suites. The shorter ride will cover about 169 miles and a little over three and one-half hours riding time. We will plan to eat dinner on Friday evening as a total group at Golden Corral as we have the last two years.
Our Saturday route will be as a total group from Roanoke a short distance on I-81 then getting on the Blue Ridge Parkway and traveling it all the way to Afton. From Afton we will take route 250 to route 340 and return to Harrisonburg, planning to arrive early afternoon and eating together at the Taste of Thai restaurant for a wrap up of the ride. Total mileage for Saturday's ride is 166 miles.
Our goal this year is to have 20-24 riders and to raise at least $10,000 for VMM. We are asking each rider to raise at least $100, as before, to participate in the MFM ride. If each rider sets a goal of at least $500 in donations and pledges, we should easily reach our goal this year. All funds raised by the ride will go to VMMissions to support missions. Most expenses for the trip will be covered by the riders with some help through donations by sponsors.
Please register by May 25 by filling out the registration and release forms (links below) and return them to me:
Robert G. Wenger
2260 Old Trail Way
Rockingham, VA 22802
We need to have a final count to Baymont Inn by May 30.
Feel free to contact me for information or with questions at rolowenger@gmail.com or call me at 540-383-5094. We hope that you can join us for this relaxing and invigorating ride which always includes good fun, good food and wonderful fellowship. Start now by encouraging your friends to join the ride, contacting persons to sponsor you and don't forget to give your congregations the opportunity to join in supporting VMMissions through this endeavor.
With great anticipation,
Robert G. Wenger
Coordinator, Motorcycle for Missions
Friday, June 10

Friday
June 9
7:30 am
Pre-ride information session: all participants must attend
8:00 am
Leave Harrisonburg or Durham
5:00 pm
Arrive in Roanoke
6:00 pm
Dinner
Overnight lodging in Roanoke
Saturday
June 10
8:00 am
Riders' information session
8:30 am
Leave Roanoke (including Ride Blue Ridge Parkway)
2:00 pm
Lunch in Harrisonburg
Download the Registration Packet
Download the Motorcycle for Missions poster
---