School detail
<Go back to all school listings
Maranatha School for the Deaf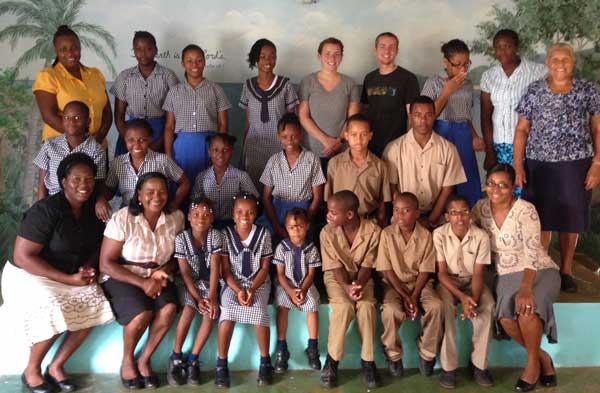 Maranatha School for the Deaf provides Christian education for students with a variety of disabilities.  The school is a ministry of Jamaica Mennonite Church in partnership with Virginia Mennonite Missions.

Funds for operating the school come from several sources including the Jamaica Ministry of Education, Jamaica Mennonite Church, Virginia Mennonite Missions, and sponsorship of Maranatha Students by interested donors.

Some students live close enough to the school to commute daily on the Maranatha School Bus.  Other students live further from the school and live in the Maranatha School dorm and are cared for by a full-time Jamaican house mother.  These students return to their homes for the weekend every two weeks (one weekend stay at the dorm, second weekend go home to their families).

Sponsorships are used to defray the School's operating expenses and are not given to individual children or their families. Thus, multiple sponsorships will be accepted for the same child. Opportunities will be provided for you to connect with the child you have sponsored, such as through letters or providing a Christmas gift, if you choose.
Sponsor a student at Maranatha School for the Deaf