Missional Community in Bangkok – Refugee Focus
Location: Asia, Thailand, Bangkok
Program name: tranSend (1-2 years)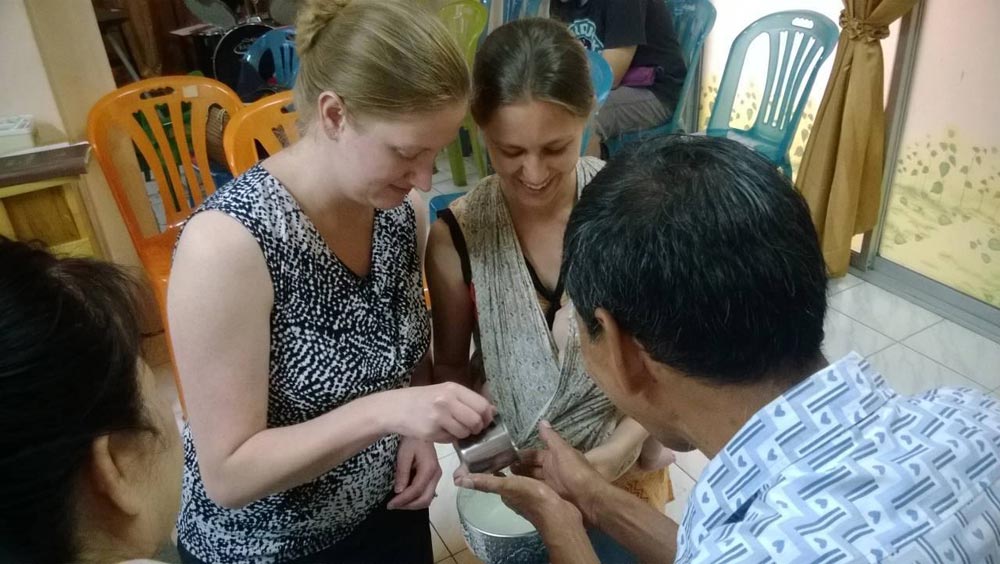 Get a "taste" of service in Bangkok by studying Thai language and volunteering in ministries focused on refugees and asylum seekers in the city, where the English language can be an asset.
Ideally, this could provide an opportunity to test a long-term call to work in Thailand, in which case, language study of both Thai and Isaan would eventually be required.
This assignment is especially suitable for persons with social work, teaching or nursing skills.
Context:
The Bangkok Metropolitan Region is home to over 14 million people, give or take the surges of unregistered laborers who regularly descend upon the city from the provinces and neighboring countries. Bangkok is famous for fabulous street food, colorful sidewalk hawkers, lovely city parks and gold gilt Buddhist temples. It is infamous for its excruciating chronic traffic congestion, and the unabashed commodification of sex that is present not just in the several well-known "red light" districts but everywhere. Conspicuous consumption is the name of the game for those who can afford to play. The sense of loyalty to a Buddhist religious identity is fierce, but the capacity of Buddhism to define the lives of its adherents is significantly lessening. There is less religious pursuit than quest for education, promotions and prosperity. False gods abound, sewing the despair of gambling, alcohol and sexual addictions.
What is the Good News for the people of Bangkok, who are so driven by the slave driver of "image?" Is it not that we have been created in the image of God and can be brought face to face with a Savior who takes our shame and shares with us an honor that we don't deserve, thus allowing us to live as His beloved children? Who will go to help proclaim this message in this place?
Ministries:
We are building a team in Bangkok specifically positioned and commissioned to work in partnership with a cluster of village-based churches in Northeast Thailand (Isaan) with whom VMMissions and EMM workers Mark and Sarah Schoenhals serve. They have long ached for the fate of their city-bound friends, neighbors and relatives. Rather than the acquiescing to the prospect of them being swallowed by what seems so terrifying a place, the believers would like to see their friends discipled into relationship with Jesus – experiencing worship, fellowship and health even as they work their long hours, and live with so much uncertainty and change.
Our workers, Steve Horst and Bethany Tobin are there, investing in these relationships with Isaan people and prayerfully attempting to envision what a movement among Isaan workers in Bangkok would look like, and the varied ways that God may want to use them there in the city.
Contact Carol Tobin to learn more about this assignment.