Teacher at Maranatha School for the Deaf
Location: Latin America & Caribbean, Jamaica, St. Elizabeth
Program name: tranSend (1-2 years)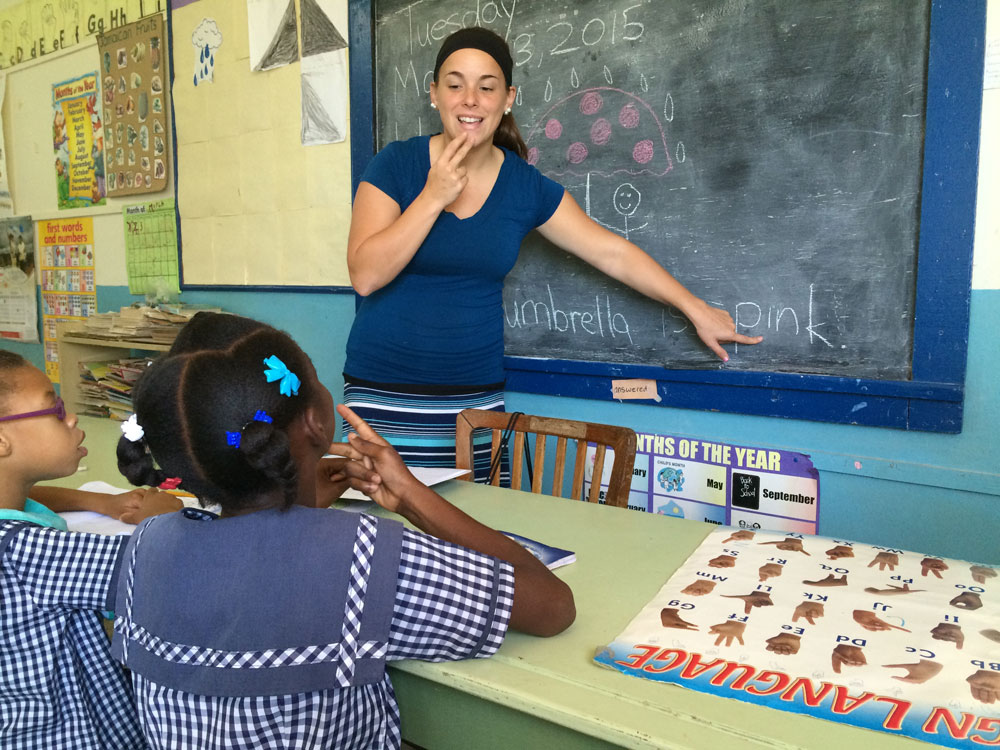 A classroom teacher is needed at Maranatha School for the Deaf to teach academic subjects and basic computer skills. There are also openings for maintenance and grounds assistance, teaching working skills and small scale agricultural programs.
VMMissions has a long history of work in Jamaica, including sending teachers to Maranatha School for the Deaf.
Assignment is a one to two year with openness to long-term service.
Qualifications: Bachelor's degree in education or other helping profession. Basic understanding and use of American Sign Language. Willingness to share life and faith with a diverse community. Prior short-term cross cultural experience and/or exposure to deaf culture.
Context: The Caribbean island of Jamaica is known in the U.S. as a tourist destination for beautiful beaches, lively reggae music and laid-back "no problem" culture. For Christian workers, Jamaica likewise seems welcoming and open to the gospel. But beneath these surfaces is a country struggling with crime, violence and poverty, and a church struggling to establish mature disciples who can impact their homes, community and the nation with God's kingdom come and coming in Christ.
Ministries: Jamaica Mennonite Church (JMC) has 13 churches across the island: four in and around Kingston and Ocho Rios, and the rest in more rural settings. Most were planted by Jamaicans and North American missionaries decades ago. JMC deeply desires revival and growth and is committed to evangelism and outreach. Maranatha School for the Deaf, located near Ridge Mennonite Church in Top Hill Jamaica, is one of JMC's outreach ministries. This assignment provides opportunity to relate to the rural community surrounding the school, which includes both deaf and hearing populations, and to connect with JMC at Ridge Mennonite and across the island.
Contact Martin Rhodes to learn more about this assignment.