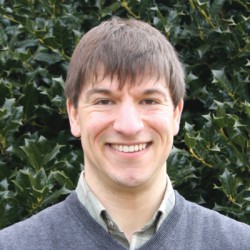 Jon Trotter
Communications Associate
Jon's primary role is to effectively tell mission stories in ways that reach and inspire the entire constituency of Virginia Mennonite Missions through print and other means.
He is the editor and designer of Transforming, our quarterly mission magazine, and designs brochures, prayer cards, posters and other materials that promote our events or ministries. He is also the website content manager and performs IT services.
His time is split among VMMissions and Virginia Mennonite Conference, where he is Communications Manager.
He enjoys international and domestic travel, languages, music and reading. He is married to Meredith and resides in Dayton, Virginia.
Education
B.A., Eastern Mennonite University, 2004
A.A., Hesston College, 2002