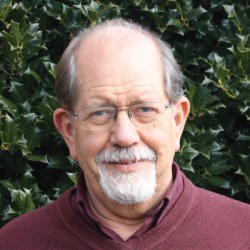 Ken Horst
Development Associate
Ken's role is to nurture good relationships with Missions Fund donors. He assists in facilitating of designated giving to special projects. Ken represents VMMissions on community organizations as a member of Rotary and the Association of Fundraising Professionals.
He has served in the past as Director of Partners in Missions, Director of the Balkans, and Director of tranSend with VMMissions. This laid a good foundation for his current role in development.
He is an ordained pastor, serving as pastor of Mt. Jackson Mennonite Church (currently Windhaven) and Gospel Hill Mennonite. He also served with his family in Italy for thirteen years with VMMissions.
He enjoys fishing, tennis, photography, traveling, meeting and relating to people (especially cross-culturally), and collecting old and rare currency. He is married to Sue, resides in Harrisonburg, has four children and nine grandchildren.
Education
B.A., Eastern Mennonite University, 1973
M.A., Eastern Mennonite Seminary, 1993