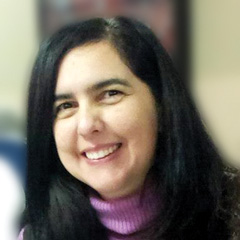 Lizzette Hernandez
Latino Church Leadership Trainer
Lizzette's role includes coordinating the Anabaptist Biblical Institute which provides biblical and theological education for Hispanics in the Harrisonburg area, sponsored by the Mennonite Hispanic Initiative (MHI).
She also helps coordinate MHI's events such as workshops,fundraisers, retreats, and joint activities of the Hispanic churches under the umbrella of MHI.
She enjoys reading, cooking & watching soccer games with her family and friends. She and her husband Mario live in Harrisonburg and have two children in college.