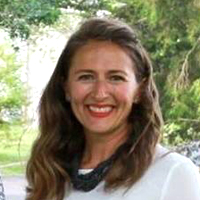 Mindy Schwartz
MST Coach and Event Coordinator
Eastside Church
Mindy Schwartz is the Event Coordinator, Ministry Support Team Coach and is part of the Development Team.
In her new roles, she takes over event responsibilities previously held by Steve Leaman and Ministry Support Team coaching previously held by Martin Rhodes. Steve will now focus on development due to Ken Horst's April 30, 2018, retirement and Martin will now focus on our short-term program.
Mindy, originally from Wooster, Ohio, came to Harrisonburg to study at James Madison University where she earned degrees in Middle School Education and Spanish Language and Literature. While in college she spent a summer serving at Stansberry's Children's Home in Santa Cruz, Bolivia and another studying in Salamanca, Spain. She has taught in the Harrisonburg City Schools and worked with events in Sunnyside Retirement Community's Wellness Department.
Mindy and her husband Matt Schwartz, along with their daughters Katie Grace and Hattie, helped to plant Eastside in 2010. As an active member of Eastside Mindy organizes the women's discipleship partners and is a leader on the hospitality team. Within our community she enjoys discipling young women at JMU and leading women's Bible studies with students at Eastern Mennonite University and Turner Ashby High School.