A day in the life of Nancy Marshall
Posted on December 26, 2014 by VMMissions Staff
Nancy Marshall lives and works in Orange Walk Town Belize She shares a window into a typical day for her as she juggles pastoring the Jesus' Deaf Church, parenting, and tutoring.
5:00 am
I wish I were running, but I can't seem to get up this early! (Please pray about this for me.) By 6:00, I'm in the shower; Sulmi is up and ironing her uniform, then a shower and we eat breakfast.
7:15 am
Sulmi leaves the house on a bike for a mile ride to school. I do devotions.
8:00 am
I leave for school in the van. My classroom is in the library; it's great to be in the library. It's airy and clean. I like being surrounded by books. I open it about 8:05 and let the children come in to browse. It means lots of hugs and smiles, and I can take an interest in them and show them they are important. Some drop in just to chat. It's a good part of the day.
8:30 am
I teach Morine Ayuso until 11:30. She is a deaf seven-year-old. Morine and I spend the morning reading high frequency word books and practicing spelling, writing stories with the words she knows, learning to add, subtract and tell time, along with other basic math skills. She likes to take the books home and retell the stories to her family. By doing that, her parents, grandma and aunt also learn the ASL vocabulary. She's doing fabulously, and it's so crucially helpful that her family is practicing ASL with her.
11:30 am
I do lots of different things with the afternoon: catch up on paperwork, go food shopping, help someone from church. Thursday afternoons I spend preparing for Friday evening Bible study.
3:15 pm
Sulmi comes home from school; we chat a bit and then start on her homework. She continues working while I cook dinner. Some nights she is done before dinner and some nights we work until 9 p.m.
6:30 pm
In the evening we usually relax with TV or Facebook or a book­—sometimes doing our own thing.
9:00 pm
Bedtime!
.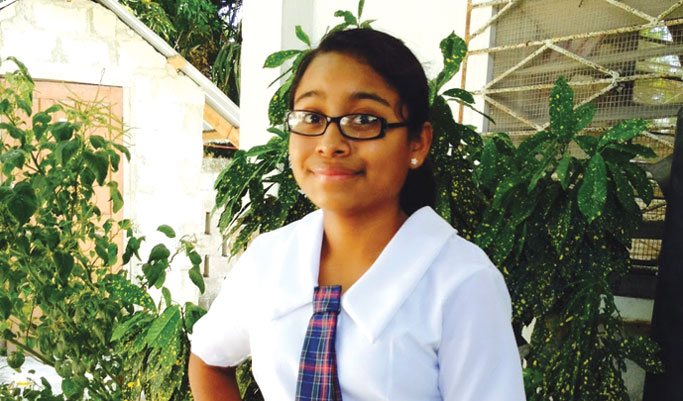 Sulmi, Nancy's adopted daughter.
.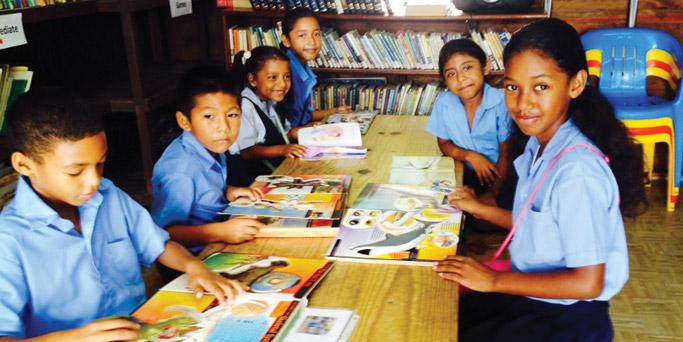 Students read and study in the library where Nancy works.
.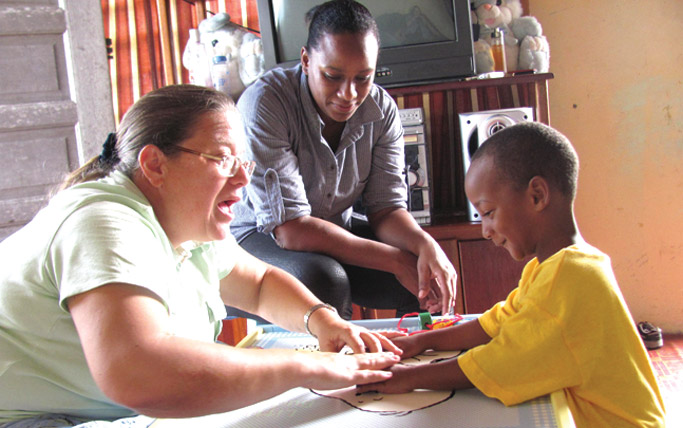 Nancy teaches a young student American Sign Language (ASL). Photos by Nancy Marshall
Filed in: All posts