ACG projects expand the scope of ministry
Posted on February 14, 2015 by VMMissions Staff
Thanks to your generosity, more than $3,500 was contributed through the Alternative Christmas Gift project. Our workers are so grateful for these funds, which support projects that go beyond the scope of their budgets.
These alternative gifts make a tangible difference in the lives of those connected to our workers around the globe. From school supplies for refugees in Ecuador, to shoe boxes distributed in Montenegro, providing for the physical needs of people is a great support to the ongoing relationships and witness.
Our work is dependent on your generosity. Thank you for being part of God's plan of provision for kingdom work around the world.
.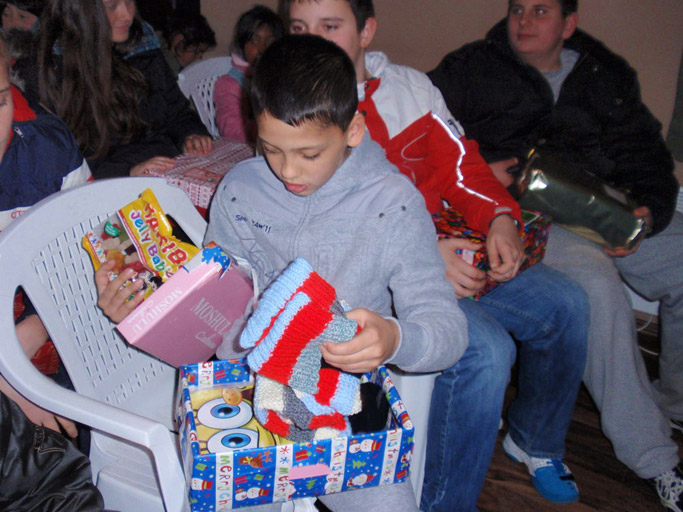 Christmas shoebox distribution in Montenegro, one of the Alternative Christmas Gift projects. Photo by OM International
Filed in: All posts