Becoming one: God's purpose for community
Posted on June 12, 2017 by Jon Trotter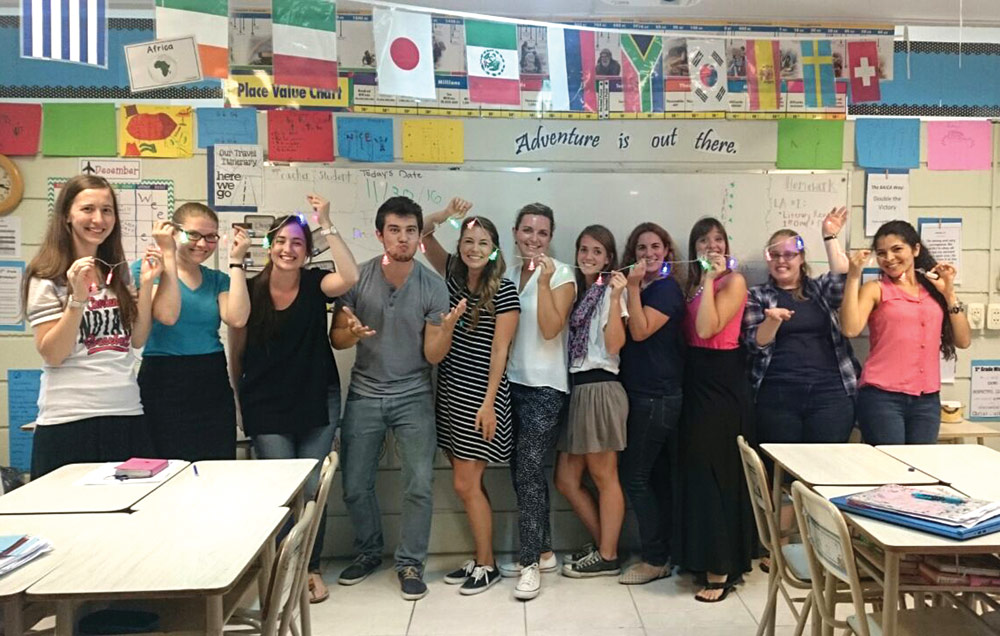 Crystal Lehman (second from right) works with an international team of teachers who actively support each other to love and effectively educate the students at Buenos Aires International Christian Academy in Argentina. Photo courtesy of Crystal Lehman

By Crystal Lehman
​Missions has always played an important role in my life. I am, however, still surprised at how God often chooses us for the tasks in life that scare us or overwhelm us the most.
Teamwork was never one of my strengths as a child. In fact, I often avoided working in teams if I could.If I was alone, I could make sure every little detail was just right. Depending on others felt too risky. The more I avoided teams, the more God challenged me, putting me in situations where I needed others.
God has used community time after time to help me grow through people such as boarding school staff, teaching colleagues, and a loving and supportive Waynesboro Mennonite Church family.
A year ago, God called me to embrace teamwork in ministering to the kids at Buenos Aires International Christian Academy in Argentina. I work with an international staff from Argentina, the United States, Canada, and elsewhere. These different backgrounds and personalities mix with the many cultures of students in our classrooms.
This diversity, combined with our shared goal of being Christian witnesses and teachers, reminds me of 1 Corinthians 12:18-20: "But in fact, God has placed the parts in the body, every one of them, just as he wanted them to be. If they were all one part, where would the body be? As it is, there are many parts but one body."
This is very true of our team. We all use our gifts for the common purpose of serving and loving our students. We support each other on a daily basis, whether leading chapel worship, translating notes into Spanish, offering encouragement, or brainstorming new ideas or solutions.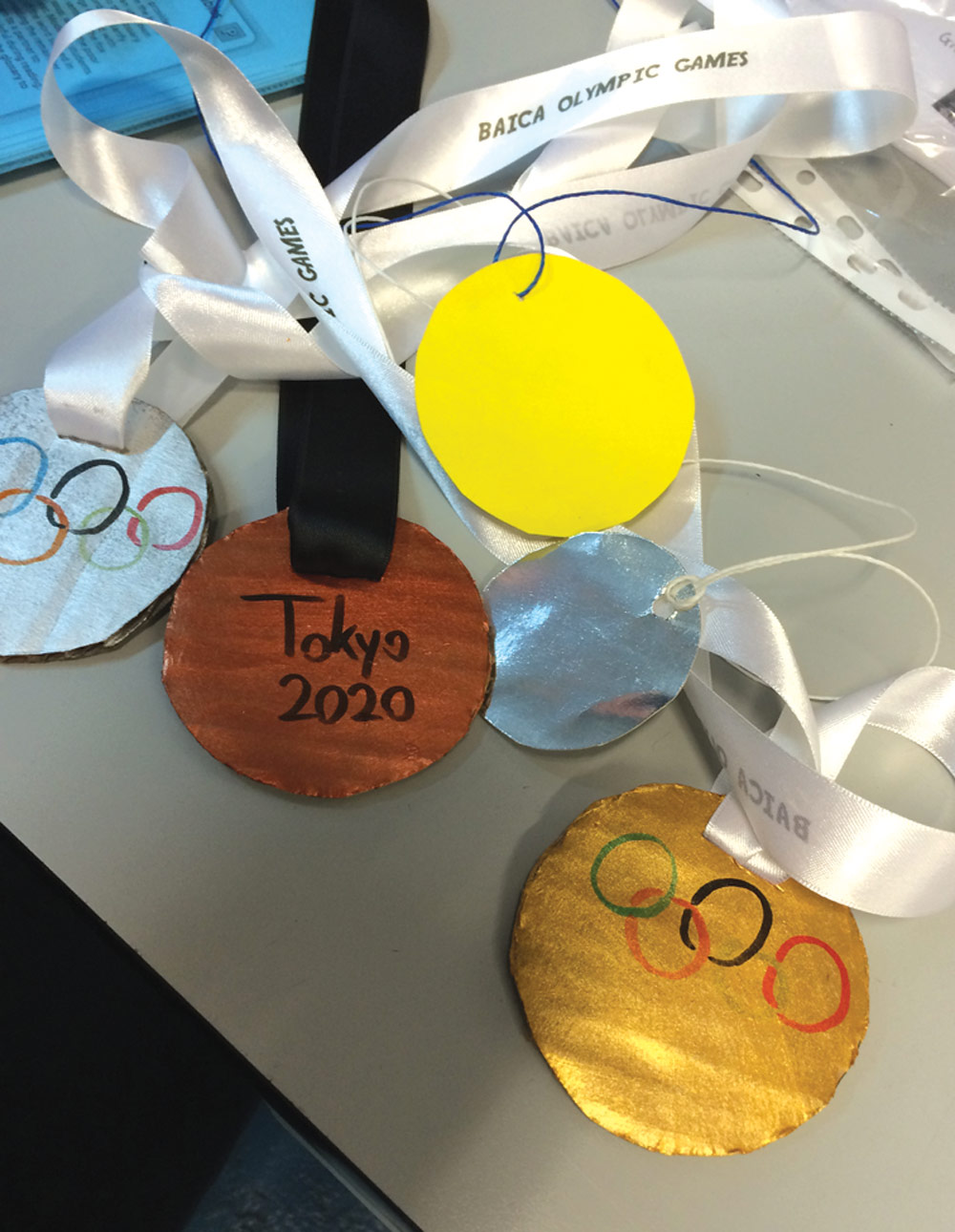 Creative students Zoe, Tizana, and Julie designed these medals for mock Olympic games. Photo courtesy of Crystal Lehman

At the beginning of the year, my class discussed what we wanted to be known for. We eventually decided on a mission for our time together, "Love BACK (Build Attitude, Choose Kindness)." We have worked to understand what it means to love no matter what and how we can be a peaceful and calming song to those around us instead of a clanging cymbal.
I have seen many students embrace this in little ways. Last fall, a few students asked permission to create and make medals for their classmates at our mock Olympic games. If they finish their math assignment early, students ask me if they can help others with their work. In March, they planned a surprise birthday party for me. A few girls made cakes while others used their creativity to make signs.
As the class works on this mission together, my prayer is that they will value teamwork from a young age and embody Christ's love to each other in the future as well.
Crystal Lehman serves with the Partners in Mission program of VMMissions as a teacher at Buenos Aires International Christian Academy, Buenos Aires, Argentina.
Filed in: All posts, Transforming