Bike Shenandoah's five rides support four organizations
Posted on November 7, 2013 by VMMissions Staff
Despite some rain starting around midday, 95 cyclists enjoyed the 16th annual Bike Shenandoah ride on September 21.
Yearly highlights included the delicious food served at rest stops and after the ride, the beautiful country roads of the Shenandoah Valley, and the partnership among friends, family, and the larger community to participate in an event that benefits neighbors near and far.
The proceeds from Bike Shenandoah benefit four organizations, including Mennonite Central Committee, Virginia Mennonite Missions, MennoMedia, and a local service agency. This year's local agency, Bridge of Hope Harrisonburg-Rockingham, operates locally to help homeless mothers and their children acquire stability and security through various means of assistance.
Although the number of riders was slightly lower than last year, the event raised about $4800 more than last year, for a total of approximately $20,000 (after expenses). The increase is thanks in part to participants, who increased their efforts to invite others to sponsor their ride; many who did not ride gave generously in support of those who did. Business sponsors also generously contributed over $8,000 to the event, in addition to numerous in-kind contributions.
With five different routes ranging from five to 100 miles, Bike Shenandoah is a great event for the whole family and is suitable for beginners to advanced riders. Cyclists of all ages enjoy the ride; participants this year ranged in age from one to 81!
The beneficiary agencies are grateful for all who participated in any way to make Bike Shenandoah a community success again this year.
.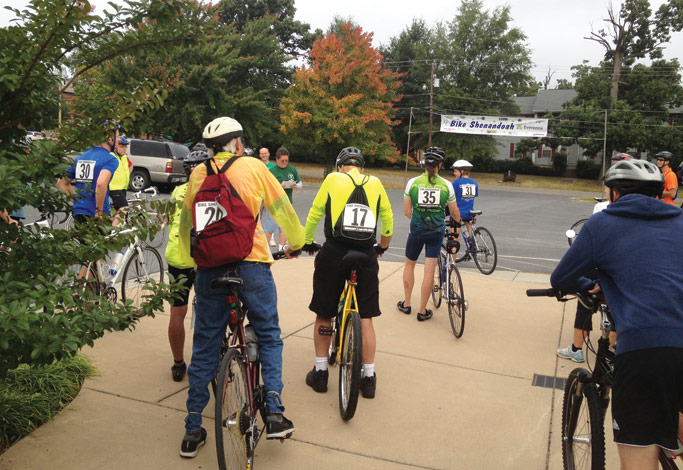 Riders could choose between five route lengths, from a five-mile family ride to a 100-mile ride. Photo by Lori Doll