David Gingerich Named Director of Partner Development
Posted on February 27, 2023 by VMMissions Staff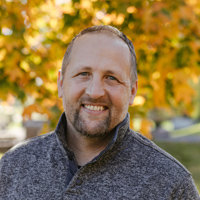 David Gingerich has assumed a new leadership role as Director of Partner Development, focusing on fundraising, donor cultivation and church relations. He was formerly the Church Relations Associate and was responsible for planning VMMissions events. He is passionate about joining the church in sending God's people to share the gospel of Jesus Christ.
"I am grateful for the opportunity to continue to nurture and grow relationships with our community of partners," David writes.
David's new role largely coincides with that of Abe Hartzler, former Director of Advancement, who resigned in late February after serving on staff for more than three years.