Elio Milazzo: A Man Whose Voice Mattered
Posted on October 29, 2021 by VMMissions Staff
By Carol Tobin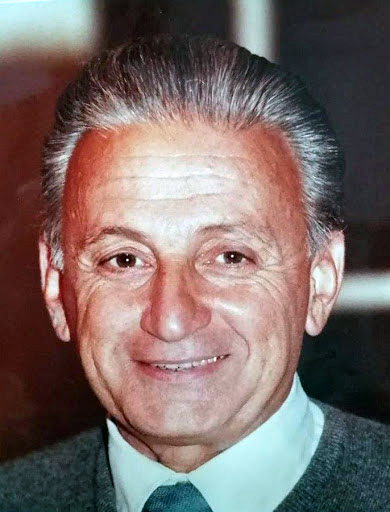 Within the Italian Mennonite world, there are few who would not recognize the powerful voice of Elio Milazzo, who for years was producer and voice of Parole di Vita [Words of Life], a radio broadcast sponsored by Italian Mennonites in partnership with Mennonites in North America, including VMMissions. His voice also rings out in a popular audio version of the Italian New Testament which he produced in 2002. The Italian Mennonite Church grieves his recent passing on August 29, 2021.
The impact of his voice goes beyond the well-loved sound of his speaking. Early missionary to Italy, George Brunk III, comments, "Elio Milazzo was the person who, more than any other, introduced me to Italy, its culture and religion in all their complexity. But it was his deep spiritual commitment and understanding that was so impressive. Elio combined this inner strength with a keen mind and skillful communication, making him a truly outstanding figure in Italian Protestantism. That he dedicated so much of his energy to the Mennonite witness in Italy is ground for special recognition and appreciation. I was honored to be among his close friends."
Similarly, Willard and Eva Eberly recall that when they arrived as new VMMissions workers in Florence in 1969, it was the Milazzo family that offered lodging until an apartment could be found. Willard shares, "Their advice, the meals together, the warm fellowship and their constant guidance brought us together not only in the first months but throughout our many years of ministry in Italy."
Milazzo served as a member of the Ministerial Council of the Italian Evangelical Mennonite Church. He made many trips to Sicily to serve the emerging Mennonite church as an evangelist, preacher, and teacher of theological courses. He is also remembered for promoting and coordinating the church's projects to help earthquake victims.
Milazzo was instrumental in the formation of the Italian Evangelical Alliance in 1974. As its president, he played a key role in the 1986 General Assembly of the Worldwide Evangelical Alliance (WEA) in Singapore, having raised his voice over concerns about "a tendency prevailing in WEF to relate to Roman Catholicism in an uncritical way." As a result, WEA produced a 38-page statement, "A Contemporary Evangelical Perspective on Roman Catholicism," endorsed by the 56 national entities represented within the WEA. The statement identified areas of convergence in belief among Evangelicals and Catholics, as well as persistent obstacles to greater unity.
Eberly recalls, "Elio helped us face times of great testing in the church with his wisdom, determination and biblical faithfulness. He frequently helped us to understand the complicated dynamics of Italian life, Catholicism and Italian politics."
Eberly's last memory of Milazzo dates back to a visit to his home in Florence in 2019. "At the age of 96 and almost blind, he insisted on preparing and serving us hot tea and then gently spoke to us of his love for the Lord and his word and of the joy of collaborating together over the years for the gospel. His departure will leave a deep void in our hearts and in the life of the Italian Evangelical Church."