Festival of Praise to benefit VMMissions on November 6, 4:00 pm
Posted on October 6, 2016 by Jon Trotter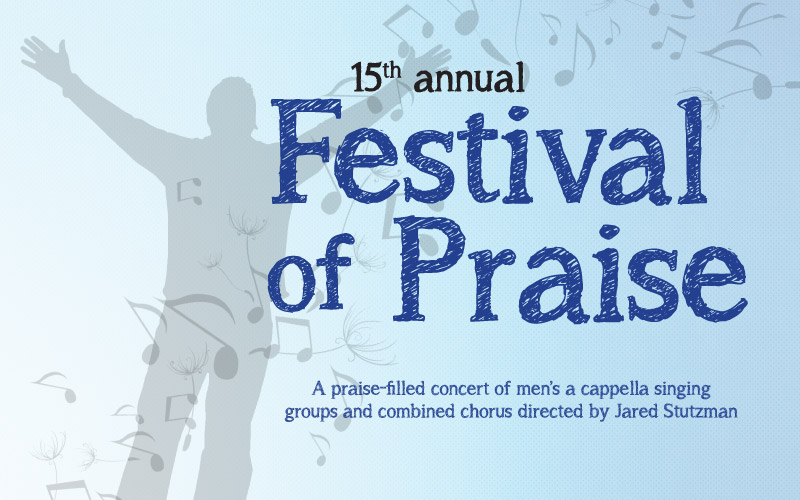 The Festival of Praise is an annual praise-filled concert of men's a cappella singing groups and combined chorus directed by Jared Stutzman.
This year, the Festival celebrates 15 years of song and raising money for Virginia Mennonite Missions. Join us on November 6, 2016 at 4:00 pm at Eastern Mennonite School, 801 Parkwood Drive, Harrisonburg, Va.
The following groups will perform:
Inner Harmony
Harrisonburg Harmonizers
Senior Sound
Cantore
Harrisonburg Mennonite Church Men's Chorus
Men of Zion
Dayton Mennonite Octet
One Way
Bridgebuilders
EMU Elder Quartet
An offering will benefit Virginia Mennonite Missions.
For more information, contact (540) 434-9727 or email us.