Current tranSend Opportunities
.
Lezhe, Albania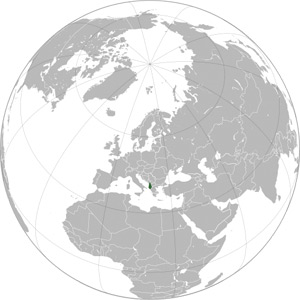 Lezha Academic Center (LAC) offers rigorous academics with a biblical worldview to over 80 students in grades 7-12.
Assignment: Join the teaching staff of LAC. Support the long-term vision and ministry of the Albanian Mennonite Mission, including church planting, leadership training, community development, and education. Study Albanian language and culture.
Qualifications: Licensed secondary education teachers in the areas of history, math, and science; TESOL training preferred.
.
---
.
Orange Walk, Belize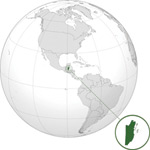 St. Peter's Anglican School, with 265 students, emphasizes high educational standards and strong Christian teaching. There may be other interpreting opportunities at the local high school.
Assignment: Serve as an interpreter for an individual student in school classroom(s), explaining difficult concepts. Also participate in the Deaf community and the Jesus' Deaf Church.
Qualifications: Interpreter training; one year of experience is preferred but not required.
.
---
.
Alajuela, Costa Rica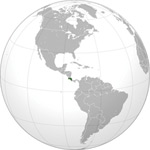 Pura Vida Missions, is a mission and discipleship ministry that relates to a network of 30 churches and organizations across Costa Rica.
Assignment: Participate in Vida 220, a 10-month discipleship program from October to August. Join Latin Americans and North Americans as they disciple one another and grow in missional leadership through outreach in local churches. Study Spanish.
Qualifications: A commitment to discipleship formation and learning Spanish language.
.
---
.
Mindanao, Philippines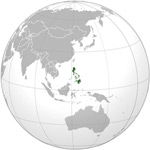 Peacebuilders Community, Inc. ministers in a context of religious polarization, poverty, displacement, and ongoing violence.
Assignment: Engage as a peace-building intern with Peacebuilders Community, Inc. Use interests and skills to partner with local agencies and entities in a variety of peace-building activities. Study local language(s) and culture.
Qualifications: Skills and training in biblical peace-building, workplace mediation, and/or corporate conflict transformation.
.
---
.
Nazareth, Israel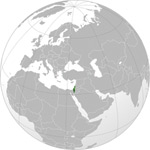 Nazareth Village brings to life a farm and Galilean village, recreating Nazareth as it was 2,000 years ago.
Assignment: Christian presence – relate to visitors from many cultural and religious backgrounds. Participate in the operation of the farm and village. Worship at a local church. Study Arabic and/or Hebrew.
Qualifications: Willingness to live and learn in a conflicted society and relate sensitively to people of other faiths.
.
---
.
Bari, Italy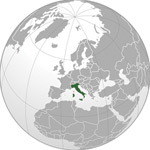 Centro Koinonia is a small but growing urban congregation of the Italian Mennonite Church.
Assignment: Partner in the outreach of a Mennonite congregation by teaching English to middle and high school children in Centro Koinonia's after school program and sharing the love of Jesus in the local community. Study Italian language and culture.
Qualifications: TESOL training and/or experience in teaching English language learners.
.
---
.
Bangkok, Thailand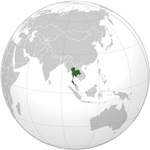 A small Catholic-run refugee center provides English-based 9-5 services for urban refugees and asylum seekers in the city.
Assignment: Serve as a volunteer at the center and cultivate relationships in the broader refugee/asylum seeker community. Teach refugee children, serve in the medical clinic, or provide social work assessments and help clients connect with social services. Study Thai language and culture.
Qualifications: Bachelor's degree in education, nursing, or social work or appropriate experience.
.
---
.
Top Hill, Jamaica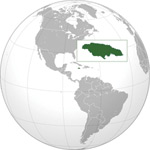 Maranatha School for the Deaf, a small school for Deaf children ages 4-16 in southern, rural Jamaica where academics and Biblical principles are taught.
Assignment: Serve as a classroom teacher for academic subjects and for basic computer skills. Also assist with maintenance tasks as needed. Relate to the surrounding community of both Deaf and hearing populations. Connect with the Jamaica Mennonite Church congregations across the island.
Qualifications: Bachelor's degree in education or other helping profession. Basic understanding and use of American Sign Language. Willingness to share life and faith with a diverse community.
.
---
.
Waynesboro, Virginia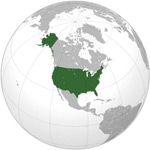 Live in a southern U.S. context while learning to communicate God's love through listening and learning from the dominant culture.
Assignment:Participate with Waynesboro Mennonite Church in community-based discipleship and outreach: Join a discipleship group; Receive mentoring from a seasoned, missionally-minded pastor; Leadership development through recovery ministry and community-based Bible study.
Qualifications: A commitment to discipleship formation and willingness to live with humility in a community—believers and not yet believers.
.
---
.
Other assignments possible:
.
Albania
Preschool teacher at Joshua Center
Belize
Church worker
China
English teachers with Mennonite Partners in China
Indonesia
Join a team living and working in a Jakarta slum
Serve as an urban ministry volunteer
Teach English at a Christian School
Teach English for community outreach
Kosova
English teacher
Youth workers
Lithuania
English teachers at LCC International University
Peru
Teachers at PROMESA (Christian school)
Philippines
Interns with Peacebuilders Community
South Asia
Dive into an immersion experience in a Muslim context with home stays, language study and mission mentoring
Thailand
Rural English teacher
Explore a variety of service options (teachers, social workers, nurses) as part of the life and ministry of our team in Bangkok
United States
Peace House interns in Harrisonburg, VA
Discipleship and ministry interns in Waynesboro, Va.
Opportunities current as of November 2014.
.
---
tranSend application (PDF)
---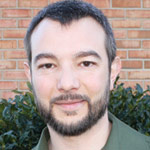 For more information, contact
Martin Rhodes
Short-term Missions Coach
(540) 434-9727
(800) 707-5535
[email protected]