Group enriched by exploration of evangelism at Exponential
Posted on May 30, 2014 by VMMissions Staff
Aaron Kauffman, president of Virginia Mennonite Missions, and Marvin Lorenzana, VMM Racial/Ethnic Ministries Coach, took a team of people from Virginia Conference to Exponential East 2014. This annual church planters conference held in Orlando, Fla., draws more than 5,000 mission-minded folks from across the country.
Aaron Kauffman shares these summary statements about what evangelism is, in reflecting on his experience at this gathering.
Evangelism is…
Cultivating a heart of compassion for those who are lost. Making space in your life to build relationships with people who don't know Jesus.
Living a life that evokes curiosity.
Immersing yourself in the Gospels so the stories of Jesus pervade your life and speech.
Learning to listen to and obey the prompting of the Holy Spirit.
Showing acceptance before inviting repentance.
Proclamation, discipleship, social transformation, signs and wonders, church planting and counter-cultural community.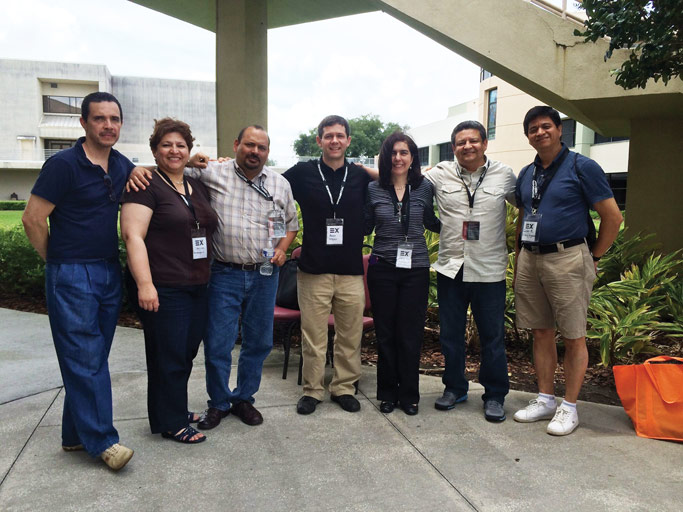 Participants at Exponential 2014 (from left): Luis Martinez, Mariana Lorenzana, Marvin Lorenzana, Aaron Kauffman, Lizzette Hernandez, Mario Hernandez and Carlos Madrid. Courtesy of Aaron Kauffman
Filed in: All posts