Lezha Academic Center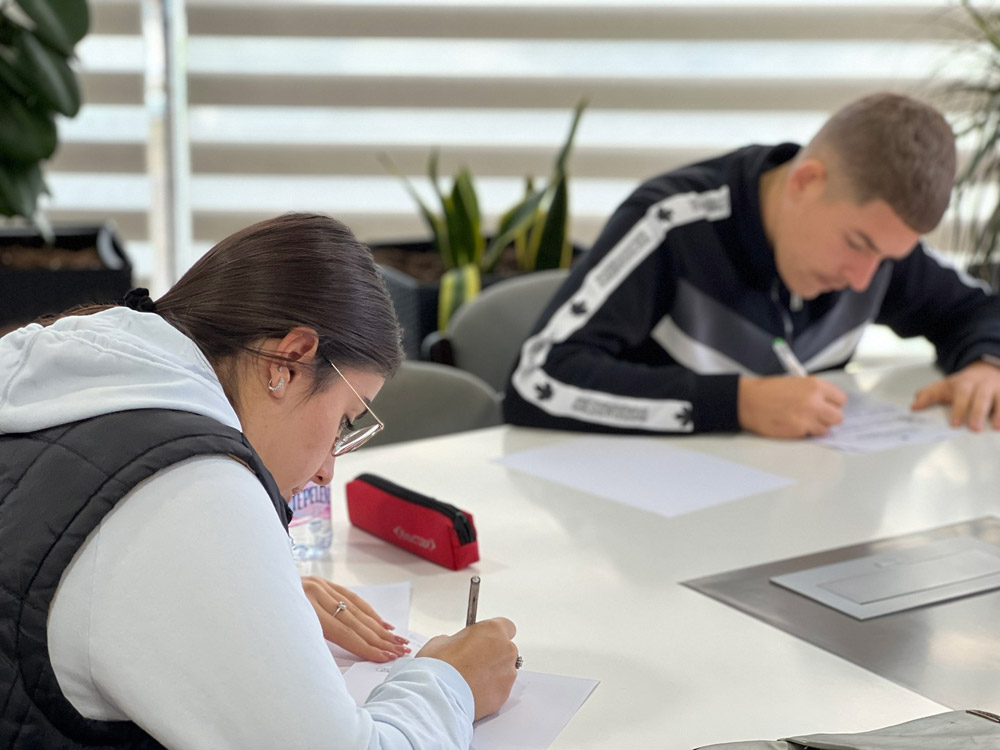 Lezha Academic Center (LAC) is a Christian non-profit K-12 school located in the northern city of Lezhë.
Education is one of Albanian's greatest needs for the development of this previously communist country (1946-1992) where many people are leaving because of economic hardship and lack of opportunity. In addition to providing quality education, LAC seeks to transmit a biblical worldview and encourage an ethic of service. The curriculum supports important academics in both English and Albanian, spiritual growth, and emotional and physical health. The goal is to develop strong leadership skills for the future of Albania.
The school is made up of students whose gifts and needs are best nurtured through active participation and working together. Education and learning, a life-long process, is where all students have the potential to learn. In an atmosphere of trust and mutual respect, learners explore problems and questions, selecting from a wide range of resources, learn new concepts and skills, are permitted to take risks, try new ideas, and make mistakes. The goal is to prepare students for life and service in an information age that requires competence in using available resources in problem solving and decision-making.
Educators are expected to model unconditional love and concern which transforms the knowledge they teach, the methods they use to teach, and the relationships with the students they teach.
Gifts to support LAC go to Albanian Christian Education Foundation, a Virginia nonprofit organization that was established to support Christian education in Albania. ACEF will issue tax deduction receipts for gifts made through this site. A financial statement for ACEF is available upon written request from the Office of Charitable and Regulatory Programs, Commonwealth of Virginia, P.O. Box 1163, Richmond, VA 23218.

Donate to Lezha Academic Center