Alternative Christmas Gifts
Each year, VMMissions workers propose projects to meet some special or immediate need in their ministries for our Alternative Christmas Gifts program. These projects range in scope and are ideal for individuals, families, Sunday School classes, small groups or entire congregations to consider.
---
  Give an Alternative Christmas Gift
---
2020 Projects: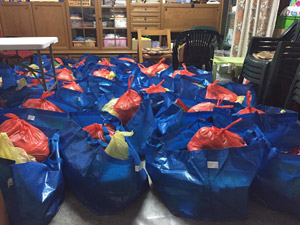 Care Package Project
Steve and Laura Campbell, serving in Podgorica, Montenegro
Due to the COVID-19 pandemic, there are many vulnerable families and individuals who have less employment opportunities. These packages of food and other care items will benefit local people and provide the church with opportunities to show and share the love of Jesus to their neighbors.
---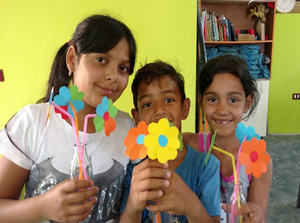 Fixing Up a Room for Ministry
Norma Teles, serving in Lezhe, Albania
As a ministry to mothers and girls, Norma's Joshua Center ministry rents a room for meetings – the mothers and girls club – but it needs fixed up. A wall needs to be put up and the room needs painted. This would be a wonderful classroom space for this ministry without having to to stop the preschool program or other activities in order to use it for the mothers and girls club.
---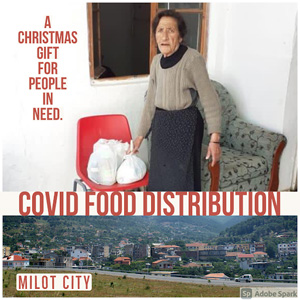 COVID Food Distribution Project
Rafael and Solange Tartari, serving in Lezhe, Albania
This project distributes food to people affected by the COVID crisis, providing the most needy people with their daily bread. There are many people in our community who have lost their jobs and they struggle daily to provide food for their families. Milot is a poor city in northern Albania where the Tartaris currently serve together with a team. They are planting the first evangelical church in the city and have contact with many needy families that they want to reach through the food distribution in this Christmas season.
---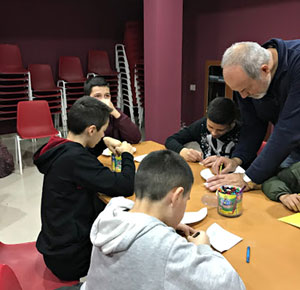 Children and Youth Ministries
Dan and Mary Hess, serving in Lezhe and Milot, Albania
Along with other team members, the Hesses are establishing a new church plant in Milot, Albania. One of their focuses is reaching out to children and youth. They are in need of funds to do projects and crafts with young people, alongside Bible studies. Some project ideas to meet needs are a wooden step stool and possibly a picnic table to be used in a community center.
---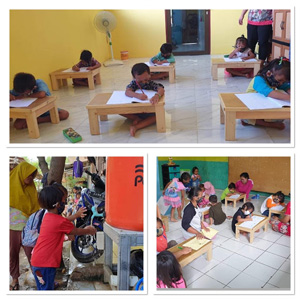 Nutrition Assistance
Yugo and Grace, serving in Southeast Asia
Mothers and children may not have access to the proper nutrition they need for their children's development. The House of Hope ministry seeks gifts of supplemental nutrition such as vitamins, milk, and fruit for the most vulnerable.




---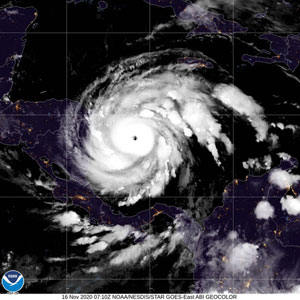 Honduras Hurricane Relief Kits
Honduran Christian partners
In early November Hurricane Eta struck northern Honduras, causing significant damage to homes and subsequent displacement and destruction due to flooding. Two weeks later, Hurricane Iota bore down on the same region. VMMissions is partnering with Comunidad Cristiana Internacional El Hatillo to help provide families with hygiene kits. The materials needed for one family cost approximately $26.
---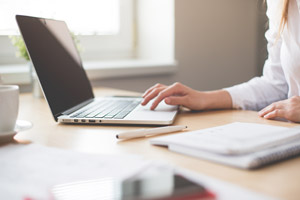 Enabling Virtual Worship
Mike and Risha Metzler, serving in Harrisonburg, Va.
Because of the COVID-19 pandemic, Mosaic of Grace church has been meeting to worship outdoors. As temperatures get colder, Mosaic is seeking help in purchasing equipment to hold virtual worship services.
---
  Give an Alternative Christmas Gift
---
If you have questions, please email Abe Hartzler or call (540) 434-9727.