Bike Shenandoah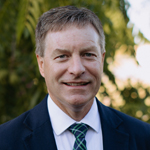 Join a special Bike Shenandoah 2020 ride in memory of Steve Leaman on Saturday, September 19.
Steve loved biking, and worked with Bike Shenandoah for several years in his role with VMMissions. In honor of Steve, a double portion of proceeds will go to VMMissions.
Bike Shenandoah is an annual family-friendly fundraising event which includes rides of 5, 15, 30, or 62 miles in the beautiful Shenandoah Valley. This year, non-bikers can also participate by walking or playing golf, one of Steve's other favorite sports.
Fall ride day schedule:
7:30 am – Metric Century (62-mile)
9:00 am – 30 mile
10:00 am – 15 mile
10:15 am – Bike rodeo
11:00 am – 5 mile family ride
The four fall rides begin from Eastern Mennonite School, 801 Parkwood Dr., Harrisonburg, VA, 22802. Riders are encouraged to arrive at least 30 minutes prior to the starting time.
Adult registration: $50 ($55 on day of ride)
Diamond sponsor employee, student, or child: $25 ($30 on day of ride)
T-shirts: $10 (Free with sponsorships of $100 or more over registration)
Ride amenities:
SAG support
Masks and bottled water will be provided
You should bring:
helmet
bike in good repair
water bottle
tire patch kit
appropriate layers of clothing
gloves (optional)
mirror (optional)
cell phone
camera (optional)
sunglasses (optional)
This ride benefits:
MennoMedia
Virginia Mennonite Missions
Mennonite Central Committee
NewBridges Immigrant Resource Center
Our Community Place
Roberta Webb Child Care Center and Preschool
Visit the official Bike Shenandoah website to register here.
Email questions to [email protected]