Motorcycle for Missions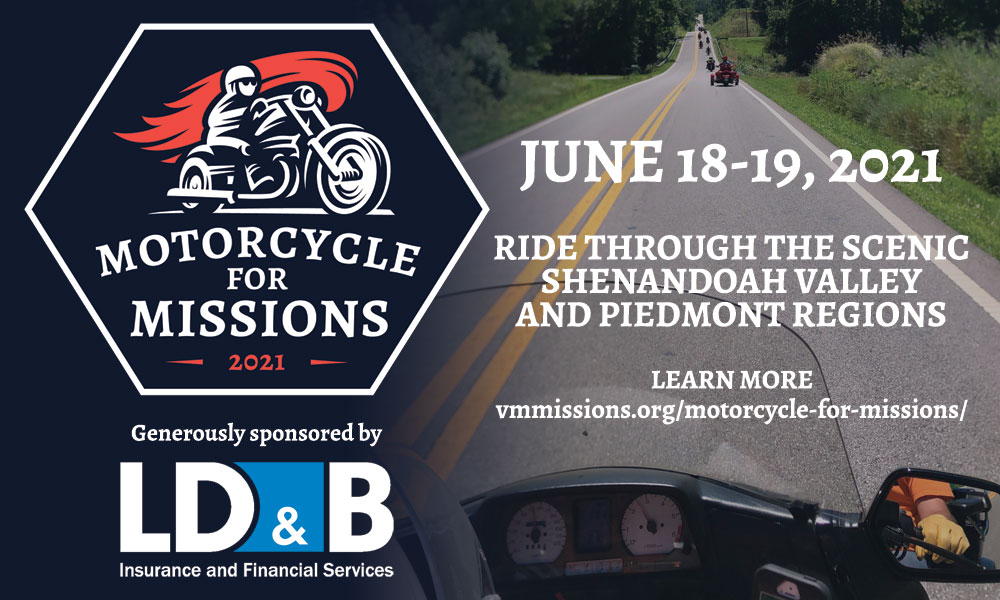 This year, Motorcycle for Missions is finding the open road in June. We are excited to get out in the fresh air and enjoy the beautiful Virginia scenery of the Shenandoah Valley and Piedmont regions.
We also are including a Plan Your Own Ride option this year for riders who cannot ride with the group for scheduling reasons or who are not comfortable with going on a group ride. It's a ride of your choosing in support of missions, but just independent of the group ride and without the hotel, meals, etc. We want everyone who loves to ride and wants to support missions to have a way to do so.
2021 Route and Itinerary
Projects: VMMissions and Pax Dei For Nuba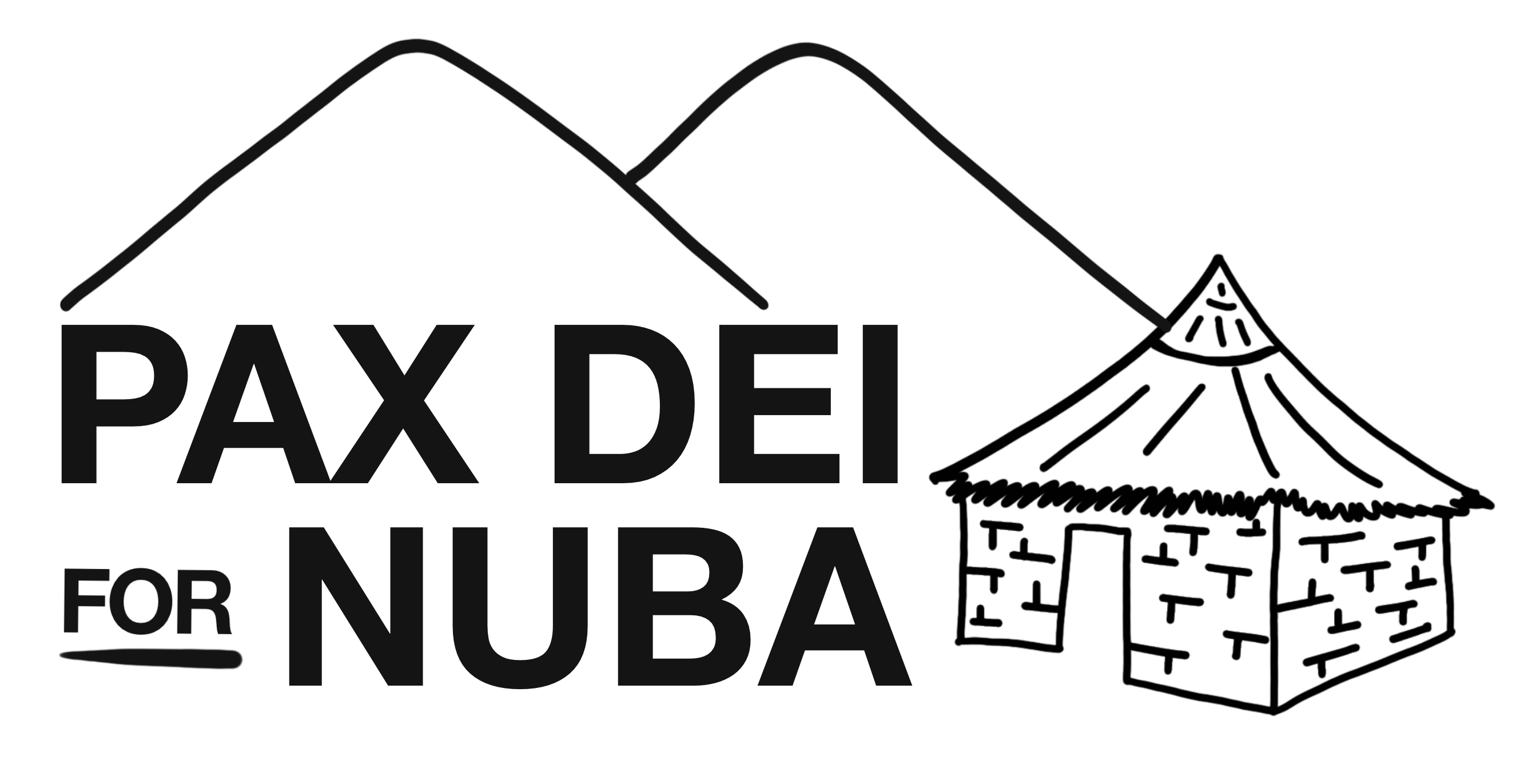 Motorcycle for Missions is supporting the Mission Fund of VMMissions as well as the work of pastors and evangelists in the Nuba mountains of Sudan through the work of Pax Dei For Nuba, a partnership between Church of the Incarnation and the Kadugli Diocese of the Anglican Church in Sudan.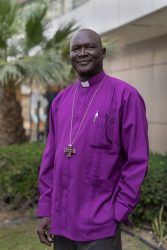 Bishop Andudu, from the Nuba mountains is in exile in the US and attends Church of the Incarnation, which has been supporting sister churches in Sudan for several years now. He travels often to Sudan to minister in his diocese is known in the Mennonite world, having received a Peacebuilding degree from EMU. Last Spring, VMMissions Discipleship Ministries Coach Martin Rhodes was part of a delegation to Sudan that led to the creation of Pax Dei For Nuba. Rhodes serves on the board of this non-profit.
The Nuba mountains have non-existent infrastructure due to perpetual war being waged on her people for the last 30 years. Travel overland is difficult and most people walk or catch an expensive ride on an overladen truck. Pastors and evangelists are in the same boat and take days long journeys to reach far flung communities with the gospel.
One of the funding priorities for Pax Dei For Nuba has been to buy motorcycles to allow the pastors and evangelists to more quickly reach these communities. Many of the Islamist and Animist tribes are open to the gospel, and evangelists are regulalrly being sent to these tribes who are asking about Jesus. They are sharing the Word and the Jesus film and seeing thousands of new believers come to Christ. Pastors are then sent into these communities to plant and sustain churches.
By purchasing motorcycles for evangelists and pastors we are speeding the spread of the gospel and of discipling in these regions. It costs about $1,700 to purchase and transport a motorcycle to the Nuba mountains.
Register or Sponsor a Rider
Register to ride in Motorcycle for Missions
Thank you to our 2021 sponsors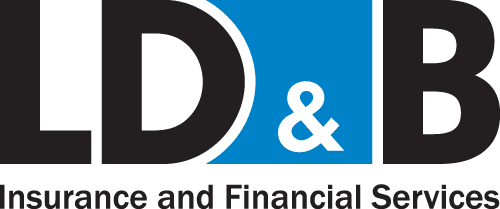 ---