Motorcycle for Missions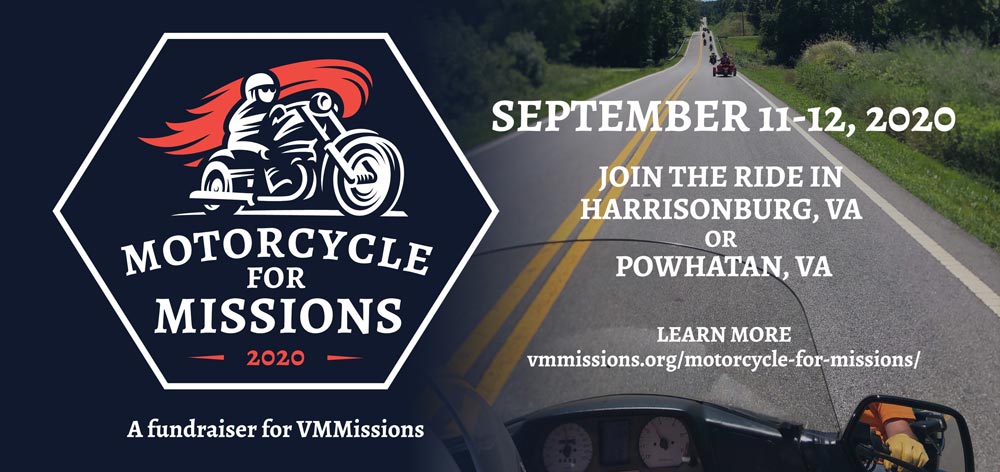 This year, Motorcycle for Missions is finding the open road in September. We are excited to get out in the fresh air and enjoy the beautiful Virginia scenery of the Shenandoah Valley and Piedmont regions. We are also mindful of staying healthy and safe in the COVID-19 pandemic, so participants in Motorcycle for Missions will practice recommended government guidelines, especially important during meals and closer interactions. Riders can begin in Harrisonburg or Powhatan, Va.
We also are including a new option this year for riders not comfortable with going on a group ride, which we are calling a "virtual" ride. It's a real, in-person ride of your choosing, but just not with other riders, the hotel, meals, etc. We want everyone who loves to ride and wants to support missions to have a way to do so.
Update: Registration is now closed.
See the Ride Itinerary.