Routes
This year the rides will begin on Wednesday morning, July 20, in Harrisonburg, Va., and Durham, N.C., at 7:30 am, with pre-ride and safety information and departure is scheduled for 8:00 am.
The VA and NC groups will connect in Roanoke, VA, Wednesday evening, share dinner together at 6:00pm and spend the night in Roanoke. We will plan to leave Roanoke at 8:00am on Thursday morning, July 21, arriving in Harrisonburg in time for lunch together at noon. That will put us at the first Virginia Mennonite Conference Assembly worship that evening.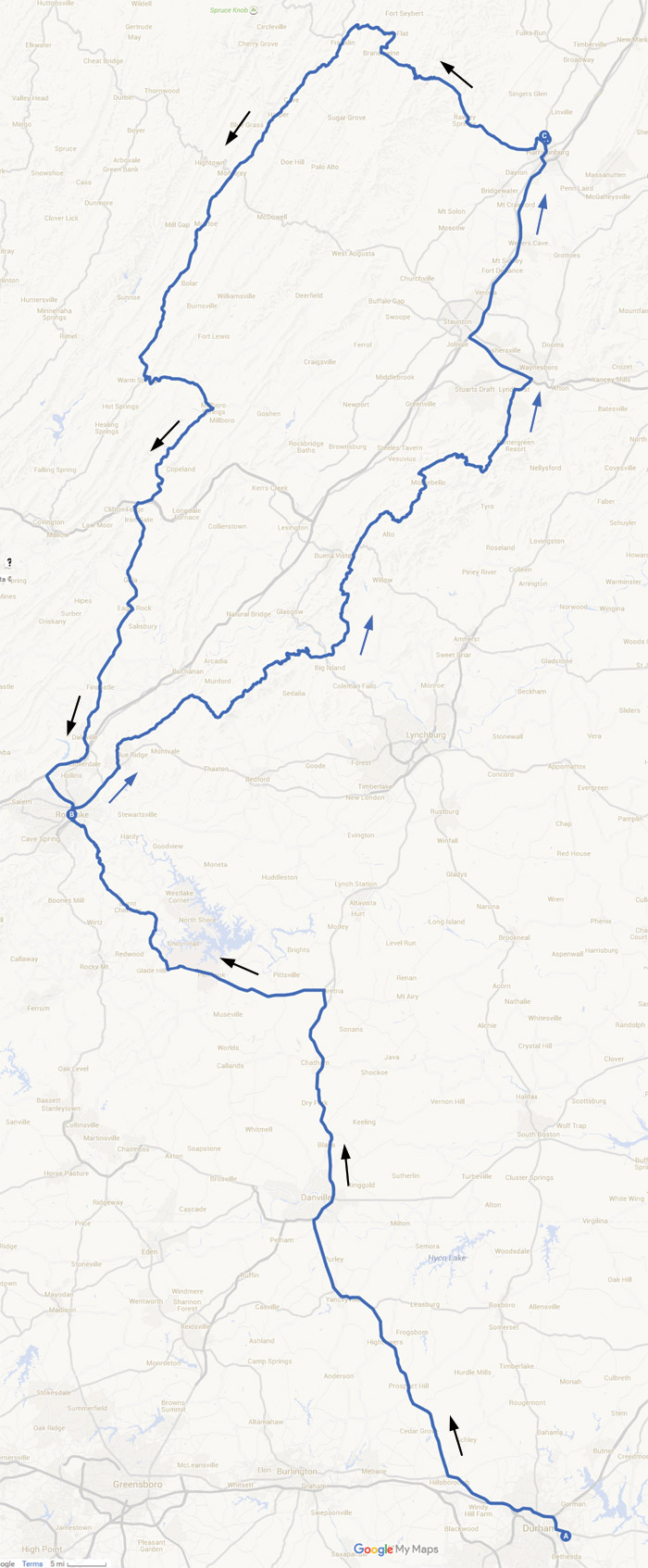 Black arrows indicate outbound trip to Roanoke on first day.
Blue arrows indicate inbound trip to Harrisonburg on second day.