Karen Yoder Hired as Ministry Support Coach and Global Assistant
Posted on November 2, 2020 by VMMissions Staff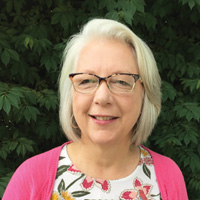 This summer, VMMissions hired Karen Yoder as the new Ministry Support Coach and Global Assistant.
In these roles she resources Ministry Support Teams and lends administrative support to Jason Showalter and the Global Team. Karen has served as a missionary in both Nigeria and the Balkans and has a passion for sharing her faith and supporting those engaged in cross-cultural ministry. She brings valuable experience in planning and leading teams in both church and non-profit settings.
Karen is married to Tom (VMMissions Ministry Coach for the Balkans) and they attend Grace Covenant Church in Harrisonburg, Virginia.
Filed in: All posts, News, Transforming