Ken Horst hired as Interim Development Associate
Posted on April 15, 2020 by VMMissions Staff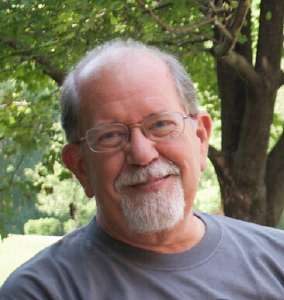 Virginia Mennonite Missions announces the hire of Ken Horst as Interim Development Associate, effective Monday, April 20th. Ken is a familiar face at VMMissions, having served with the agency for over 30 years as both a mission worker and member of staff. Ken most recently held the position of Development Associate for four years before he retired from VMMissions in 2018.
Ken has continued to support VMMissions through his work on multiple Ministry Support Teams, including as the fundraising coordinator for the Ministry Support Team which supports Steve Horst and Bethany Tobin, Ken's son and daughter-in-law who serve in Thailand. Aaron Kauffman, VMMissions President, states, "Ken retains a vast network of relationships across our constituency and views fundraising as ministry, relating to donors in an invitational and pastoral way."
Ken's familiarity with VMMissions and its constituency and his interpersonal skills are particularly important following the unexpected passing on April 5 of VMMissions' beloved colleague, Steve Leaman. Steve had served on staff since December 2015, and for the two years prior to his death had been the Director of Advancement. Members of both the Board of Directors and staff are thankful for Ken's willingness to serve VMMissions in this interim capacity.
Ken's half-time role will be focused on nurturing and maintaining relationships between VMMissions and the many households, businesses, and churches that support the work that God is doing through VMMissions. He will team with Aaron in donor relations and serve as a member of the Advancement Team. In this time of social distancing, Ken's gifts in relating to people with care and intentionality will be a significant asset, as many are dealing with isolation.
Ken is an ordained minister in Virginia Mennonite Conference and has a Master of Arts from Eastern Mennonite Seminary. He is married to Sue and they have four adult children and nine grandchildren.