A knock on the door, seeking and finding
Posted on August 19, 2017 by Jon Trotter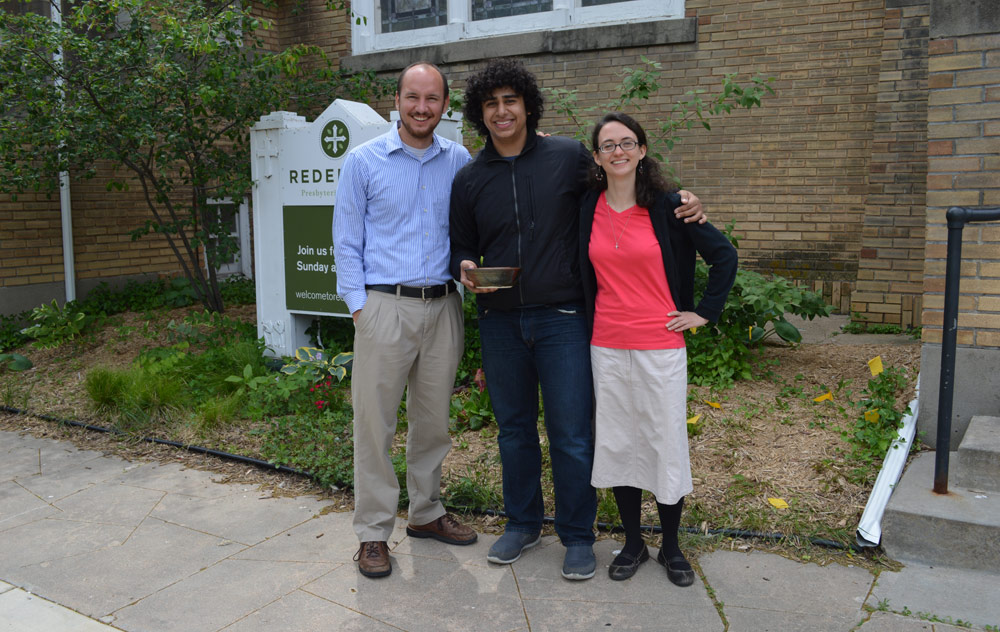 The author and Abraham (left) visit for Yousif's baptism. Photo courtesy of author

By Sarah K.
I was home alone in my apartment when I heard a knock on the door. Schools were out early that day; a Middle Eastern teenage boy had come to visit me. "How do you have so much faith?" asked Yousif (not his real name).
My thoughts instantly ran to 1 Peter 3:15: Always be prepared to give an answer to everyone who asks you to give a reason for the hope that you have.
Thus began the first of many long conversations that I and a Bible Club helper, Abraham, had with this young man.
He began to get in touch with the message of love. I encouraged him to "Keep seeking and you will find."
A few months later he sought me out after the evening Bible Club. He told me, "I believe that Jesus is God, and I want to be a Jesus follower."
I couldn't believe my ears as he prayed a beautiful prayer of repentance, expressing a humble need of Christ. How could this be happening? A Muslim young man, coming to faith so quickly?
Yousif then shared how God had been working in his life the past few months. It was quite humbling to hear how God had used my presence in my neighborhood to impact him. Apparently, he was not too fond of me at first, but when Islam failed to provide the depth he was seeking, he figured that if I could put up with so many "annoying kids," I could handle him and his questions.
He began to notice a relationship between when he heard and thought about Jesus, and feeling the weight of anxiety he had been experiencing being lifted off of him.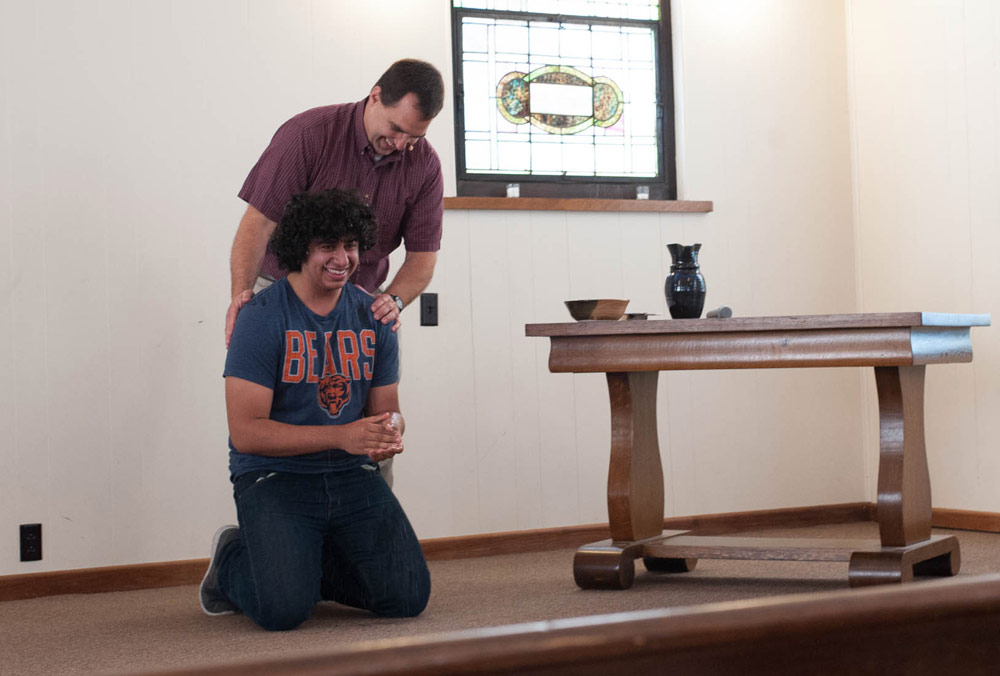 Joy and laughter accompany Yousif's new commitment to walk in the way of Jesus. Photo courtesy of author

He has since moved across the country. God has used this especially trying time in his life to draw him deeper into relationship with Christ. Many times over the phone, when I've asked him how he is, he replies that his ongoing struggle with anxiety is drawing him closer to Jesus through prayer and Bible reading.
God has also ordained the perfect situation for him, connecting him with a youth pastor who has sons his age. He is plugged into a great church and aspiring to be a youth pastor or evangelist.
God is the one who draws people's hearts to himself. I am grateful that he chooses to use me to share his good news!
Sarah K. serves with tranSend in her diverse Harrisonburg, Va., neighborhood, leading Bible Club and sharing the good news with neighbors from all over the world. (Full name withheld for the safety of the community she serves.)
Filed in: All posts, Transforming