VMM welcomes two new staff members
Posted on December 6, 2013 by VMMissions Staff
Virginia Mennonite Missions is pleased to welcome Lynn Suter and Sherah-Leigh Gerber as new staff members.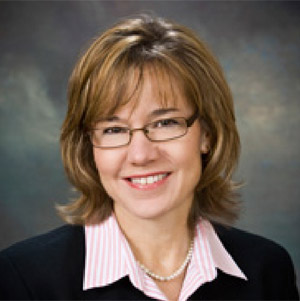 Beginning January 6, 2014, Lynn Suter will begin employment with Virginia Mennonite Missions as Director of Operations and International Ministries. This position will have two key areas of responsibility: assisting the President by providing oversight to the internal operations of VMM and leading the Global Ministries Team in forming, sending and supporting missional leaders internationally.
Lynn brings a unique set of gifts and experiences to these roles. She is a committed follower of Jesus and an active member of Harrisonburg Mennonite Church. She meets regularly with an accountability partner, engages in mentoring relationships with growing disciples and shares her faith sensitively with non-Christian colleagues and clients. Lynn graduated with a B.A. from James Madison University and a J.D. from Washington and Lee School of Law.
Lynn and her husband, Eldie, served as missionaries in Nepal from 1995-1998 under Mennonite Board of Missions and United Missions to Nepal. She served as team leader of their international mission team, and, according to a former team member, she "has the gift of being both a leader/moderator and a mediator, listening to the team, involving people and making sure things get implemented." More recently, Lynn has been MST chair for Steve Horst and Bethany Tobin.
In her professional career, Lynn has practiced business law for over 20 years, most recently at Lenhart Obenshain in Harrisonburg. She has extensive experience working with both businesses and nonprofit organizations, including helping form Albanian Christian Education Foundation to support Albanian Christian education, including Lezha Academic Center. Despite her success as an attorney, Lynn has, as she puts it, "longed to be in full-time Christian ministry for several years."
.
---
.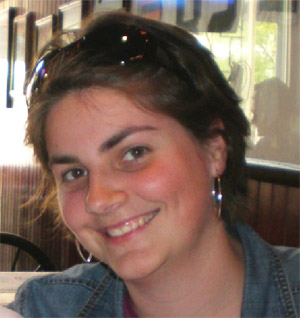 Beginning March 1, 2014, Sherah-Leigh Gerber plans to join VMM as Advancement Director. In this role she will lead the Advancement Team in communicating God's work through VMM and enhancing the base of faith and finances for VMM's ministries.
Sherah-Leigh combines passionate faith in Christ with considerable gifts in the areas of team management, event planning and communications. She is a committed follower of Jesus and has been an active member of Kidron Mennonite Church in Kidron, Ohio. She and her husband, BJ, have also engaged in local mission efforts in their community through an intercultural small group. Sherah-Leigh received her B.A. from Eastern Mennonite University and her M.Div.from Eastern Mennonite Seminary. Sherah-Leigh and B.J. have two children, Anna and Titus.
Sherah-Leigh has served in a variety of professional ministry roles, including Staff Assistant for Virginia Mennonite Conference, Interim Director of Youth Ministries and Interim Director of Worship and Equipping at Harrisonburg Mennonite Church, and, most recently, as Coordinator of Volunteers for Ohio Mennonite Conference. She has also been a freelance writer, producing a high school stewardship curriculum as well as youth Sunday school material.
Regarding this role, Sherah-Leigh states, "The advancement director position seems to be a way to invite everyone to participate in 'mission;' building awareness of God's work in the world through story-telling and encouraging people to support the calling to service that some have identified."
.
---
.
VMM welcomes the additions of Lynn and Sherah-Leigh to our leadership team. We believe their additions will strengthen our ability to join God's mission in making disciples in the way of Jesus.