A new dynamic design for VMMissions worker training
This July, with offices closed and quiet due to the coronavirus pandemic, it is necessary for training of new VMMissions workers to look very different than it has in previous years. However, staff are eager to implement a new dynamic design that it is hoped will serve well for years to come.
Martin Rhodes, Discipleship Ministries Coach, explains the new vision that has emerged within the Equipping Team which he directs. "We will be offering a 40-week training course that spans the length of a year's assignment. Each week, the cohort of new workers will meet virtually to engage content from guest facilitators with the goal of putting into practice what we are learning as we are engaged in our assignments. These regular connections will allow us to build a culture of accountability among each other as a cohort and to hear the concerns and prayers that emerge in the midst of ministry."
As long as state guidance regarding the pandemic allows, the US-based participants will also be able to benefit by in-person gatherings. Says Rhodes, "We will host quarterly gatherings focused on fellowship and eating together including two day-long retreats where we can dig deeper into some areas of content that are better learned through a longer time together in a more intensive and intimate setting." Rhodes adds, "Our hope is that both our workers and the church as a whole can be strengthened in the work of sharing the gospel and engaging in the work of the kingdom."
Rhodes invites prayer as the new program is launched. "Please be in prayer for us as we launch this new 'Training for Transformation' program. We are excited to carry on what has made our training excellent these past years while leaning into the new that the Spirit has for us to learn as we journey together."
My Coins Count will respond to some of the most vulnerable in the COVID-19 crisis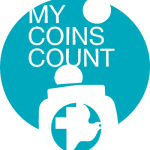 VMMissions and Mennonite Central Committee (MCC) are cooperating to channel this year's My Coins Count funds to benefit some of the most vulnerable people during the global COVID-19 crisis.
Gifts through My Coins Count will help VMMissions continue to respond to needs arising in the communities where our workers and partners live and serve. VMMissions organized a Coronavirus Immigrant Care Fund to address pressing needs in the Harrisonburg community and beyond. The generous giving by partners has helped 77 families buy groceries and medicine and meet their rent obligations during a difficult season.
Building on existing relationships from relief aid following an earthquake late last year and in partnership with local believers, VMMissions workers in Albania approached government leaders in order to explore ways of caring for their communities. The Roma community had been hit especially hard as their sources of income evaporated during a strict shelter-in-place order that lasted for more than two months. VMMissions partnered in the distribution of weekly food packets to more than 50 families for a period of two months during the time of closures, work that opened the door to sharing good news in a community with an emerging Christian presence.
VMMissions invites donors young and old to show the compassion of Christ among these neighbors near and far. Gifts to My Coins Count will also help MCC distribute locally purchased supplies to vulnerable and displaced people around the world as MCC workers and partners identify needs.
VMMissions announces two staff promotions
VMMissions is pleased to announce the promotions of Abe Hartzler to Associate Director of Advancement, beginning June 15, and Tom Yoder to Ministry Coach, with a particular focus on the Balkans, starting September 1. Both are current VMMissions staff members who have felt called to take on new or expanded roles.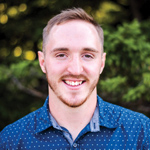 Abe Hartzler has served as Event Coordinator and Ministry Support Coach since July 2019. Sensing a desire to engage the supporters and friends of VMMissions in new ways and cultivate relationships with donors, Abe will assume leadership of the Advancement Team, a role left vacant by the sudden death of Steve Leaman on April 5, 2020.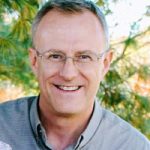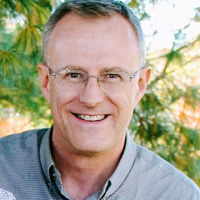 Tom Yoder and his wife Karen served with VMMissions for over six years in Albania and Kosovo, from 1994 to 2000. With extensive cultural experience in a mission frontier region, Tom has most recently been serving in a quarter-time role as Associate Mediterranean Regional Director, alongside Janet Blosser, Mediterranean Regional Director, who has announced plans to retire at the end of August. In addition to his missionary work, Tom has been a pastor, chaplain, and builder.
Filed in: All posts, Events, News, Transforming