Thailand: Childcare Assistant/Homeschool Teacher
Location: Asia, Thailand, Ubon Ratchathani province
Program name: tranSend (1-2 years)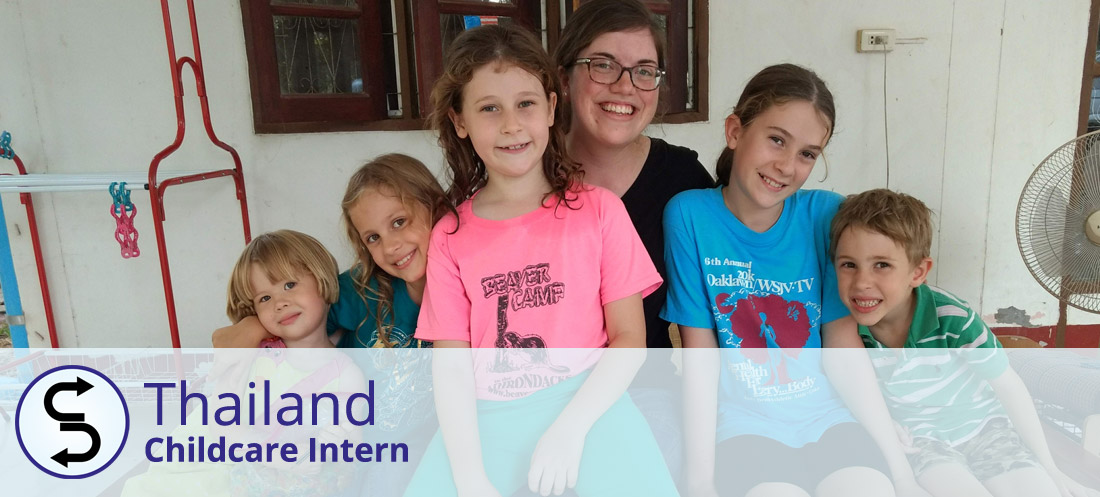 Do you love relating to children and have a heart to explore cross-cultural missions? Empower pioneer missionaries through childcare and homeschool help. Travel with the family, assist with homeschooling, and have a front-seat experience of a pioneering cross-cultural mission. Length of service and start date are flexible (3-12 months preferable).
Responsibilities
Prioritize growing as a disciple of Jesus.
Help disciple missionary children, ranging in age from 6-13. Assist with homeschooling and childcare during weekdays.
Connect with the local context by living with a Thai family.
Join in the life and rhythms of the long-term Thailand team.
Learn Thai language and culture, along with cross-cultural engagement and missions in a Buddhist and animist context.
Participate in the activities of a contextualized, indigenous house church movement in rural Thailand, as time and interest allow.
Develop friendships with Thai young adults, with the opportunity to teach English as a second language, as time and interest allow.
Environment
One to two hours away from the provincial capital, a small town with all necessary amenities, surrounded by rice paddies, rubber plantations, and rural villages. There is hot weather year-round, plentiful exotic fruits, and abundant sticky rice. This part of Thailand is close to Laos and Cambodia, and has a cultural affinity with Laos. A Lao dialect is spoken in addition to Thai. It is the poorer area of Thailand, not frequented by tourists and with very minimal Christian presence. Thailand has a highly communal and collective culture. Life rhythms of Thai people center around Buddhism and animism. People are eager to befriend foreign visitors even though their worldview and life experience are often worlds apart.
Supervisors and Colleagues
This person will be fully integrated into the local team of long-term workers, currently consisting of two families, and receive supervision and accountability from a designated outreach coordinator. There will also be ample opportunity to learn to know and love the lively local believers and to be welcomed by the church, which began over 25 years.
Skills and Experience
An active follower of Jesus, who takes initiative in nurturing their relationship with God as a first priority.
Enjoys caring for and being with children and has experience with child-care.
Accountable to supervision, with a high level of openness.
Happy to serve in a support role, taking initiative to communicate clearly and follow through with instructions.
Able to work consistently in a hot climate without air conditioning, eat a variety of local foods, and use a bicycle for distances of up to 3 miles as a means of transportation.
A learner who is culturally sensitive, ready to receive instruction, and adapt accordingly.
This assignment would be seconded to a partner agency for primary field direction with participants serving with VMMissions' workers.
Contact Kierston Kreider for more information.