Thailand: Discipleship Internship in Greater Bangkok
Location: Asia, Thailand, Nonthaburi (Bangkok)
Program name: tranSend (1-2 years)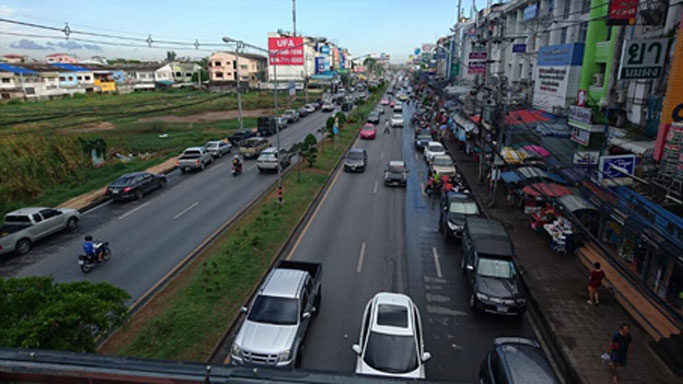 An experience as part of a team focused on learning, growing, and serving in the Greater Metropolitan Bangkok District of Nonthaburi.
Term options: 3 months or 1 year
Simmering underneath all of the reasons that tourists flock to Thailand are the staggering realities of great darkness: human trafficking, murky politics, crushing poverty for some and excessive wealth for others, a stifling and tired Buddhist mindset that does little to curb the lure of globalism and consumerism. Only recently, after 150 years of missionary activity, is the Thai church strengthening and carrying vision for breakthrough into what has seemed to be the stony ground of Thai culture.
This team will have the opportunity to live in the suburban sprawl of Bangkok that has spilled up the northwest banks of the Chao Praya River, work with the dynamic leaders of a Thai church filled with young people, and be formed in missional identity by an Asia savvy church planter and trainer. The team will also receive training and monthly coaching from a VMMissions discipleship coach.
Training for this assignment will take place in Harrisonburg, VA July 8-19, 2019.
Assignment begins September 1, 2019.
Applications accepted until May 1, 2019.