Montenegro: Evangelism, Discipleship, and Teaching English
Location: Europe, Montenegro, Podgorica
Program name: tranSend (1-2 years)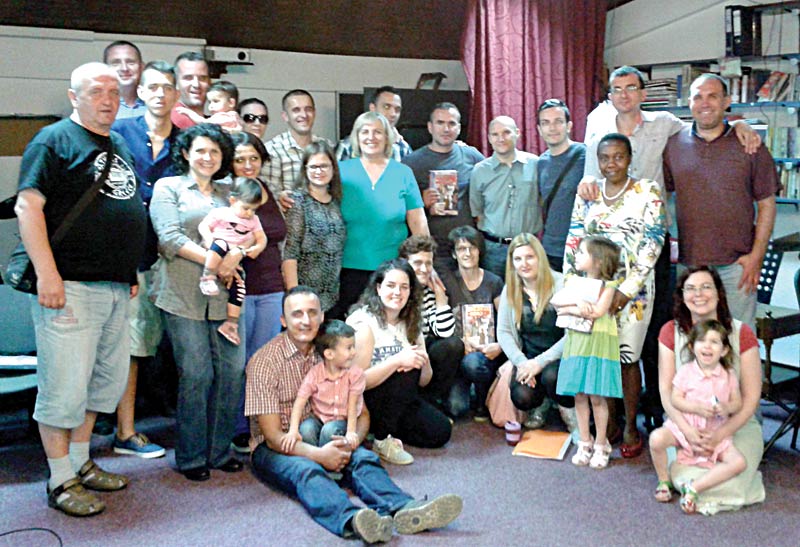 The Brethren Assemblies church group in Podgorica, Montenegro, of which the Campbells and this assignment relates.

Assignment: Nestled between the high black mountains and the Aegean Sea is the small Balkan country of Montenegro. With only six evangelical churches in this nation, there is immense need for evangelism and discipleship. Join current VMmissions workers Steve and Laura Campbell in the capital city of Podgorica as they share the love of Jesus with friends and neighbors and disciple new believers.
Teaching English is also an immediate need. As an aid to building relationships with local persons, it also opens the doors to sharing the good news of Jesus.
Term: 1-2 years with tranSend, with option for long-term.
Context: Montenegro has a population of around 600,000. Though it escaped much of the violent devastation of the breakup of the former Yugoslavia, it was affected economically and politically. It became an independent country in June 2006 and joined the European Union in 2009. Seventy percent of its inhabitants are Eastern Orthodox and 20% are Muslim. Though few people practice their faith, their cultural identities are strongly held, alongside of other Balkan societies.
Partner: Brethren Assemblies congregation
Contact Tom Yoder to learn more about this assignment.