Albania: High School Teacher
Location: Europe, Albania, Lezhë
Program name: transForm (long-term)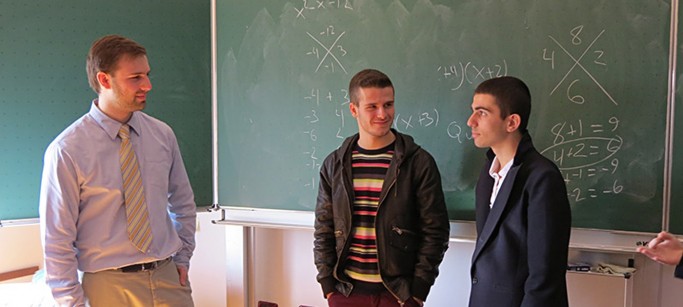 High school teachers are needed to teach at the Lezha Academic Center, a Christian high school. A variety of subjects are desired, English and literature, math, science, music, etc.
Assignment: 1-3 years; language study depends on length of term.
Context:
Nearly 50 years ago, Albania was in the grip of a totalitarian dictator who pro-claimed Albania the "world's first atheist state." Even the majority religion of Islam, brought to Albania by the Ottomans, was banned until communism fell in the early 1990s. At that time, Christian missionaries who had long prayed for an open door to Albania entered with the good news of Christ. Yet after 25 turbulent years of democracy, evangelicals are estimated at less than 1% of the population, and Albania is still ranked among the least religious countries in the world. While 65% of Albanians profess to be Muslim, most are only nominally so.
Distrust, revenge, corruption and high unemployment have robbed many Albanians of hope, and many seek to immigrate to other countries. Albania is also readying itself to respond to the refugee crisis as refugees seek a southern route through the Balkans in their quest to reach western Europe. A mountainous country along the Adriatic Sea, Albania is rich in history and culture. The primary language is Albanian which derives from the Illyrian tribe of the first century. Many Albanians live in Kosova where Albanian is also spoken.
Ministries:
Virginia Mennonite Missions' work in Albania has a strong orientation towards children and youth. Through education, evangelism and discipleship, 11 VMMissions workers are holding out hope of a better Albanian society and, preeminently, of transformed lives through the saving work of Christ and the power of His Spirit.
Most of VMMissions' work is centered in the city of Lezhë where "Cornerstone Church" was planted by Mennonite missionaries 20 years ago. Cornerstone Church is a growing congregation with approximately 50 persons in regular attendance. Cornerstone's cross-cultural leadership team (Albanian, Brazilian and American) are actively engaged in evangelism, discipleship and leader-ship development.
Since 2003, VMMissions has supported "The Joshua Center," an early learning center located in a lower-income and underdeveloped section of Lezhë, and serving primarily Roma (Gypsy) families. The Joshua Center also provides an after-school program to public school children, and holds regular meetings for Roma mothers to educate them on a variety of subjects.
Five years ago, VMMissions helped launch the Lezha Academic Center, a 7th – 12th grade high school with a current enrollment of approximately 90 students. LAC provides an English-based education from a biblical worldview. In the past five years, several LAC students have begun attending Cornerstone Church, and some of them have committed their lives to Christ.
Contact Janet Blosser to learn more about this assignment.