United States: Ministry Intern
Location: USA, Virginia, Newport News
Program name: tranSend (1-2 years)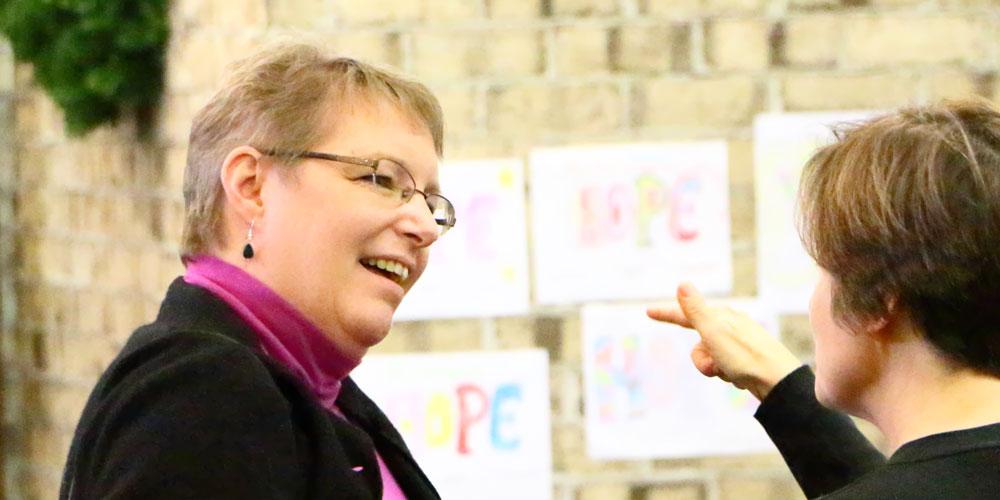 Assignment
Ministry Intern at Huntington Mennonite Church, Newport News, Virginia
Participate in the life of the congregation; invited to explore/share gifts of music, teaching, leadership roles, media presence, etc.
Work for one or more agencies in the area, using gifts and interests to guide in the development of this role; Huntington would assist in making the connections to ministries based on the interests of the intern; we anticipate that more than half of the time would be spent in community work
Weekly mentoring with Pastor Howard would be expected (1-2) hours per week; (Howard has extensive mentoring experience, including with a tranSend intern)
The intern will work with VMMissions to design a discipleship plan which includes coaching and training
Hours: 20-23 hours per week; may be shared by a married couple
Huntington Mennonite Church Commitment to Intern
Support in prayer and encouragement
Welcome into congregational community life
Assist financially through the fund-raising phase
Help with finding housing and work
Candidate Characteristics
Have a strong Christian faith that includes a personal relationship with Jesus
Have a servant heart
Willingness to share gifts/talents
Interest in growing spiritually, emotionally, and intellectually
Able to work with a variety of backgrounds and personalities
Willingness to learn how to share one's life and faith with others
The Congregation and Context
Huntington Mennonite Church was established as a mission church in downtown Newport News, Virginia, in the 1920s. A variety of ministries were established including the beginning of a Sunday School for children, youth activities and Bible studies with sailors. The desire to serve and engage with the local community still drives congregational vision – we seek to grow as followers of Jesus Christ and by the power of the Holy Spirit grow as a community of God's grace, joy and peace, so that God's healing and hope flow through us to the world.
Newport News is a sprawling metropolitan area on the Hampton Roads Peninsula. Christopher Newport University and Thomas Nelson Community College serve the area along with state and private elementary schools and high schools. There are numerous fine arts venues, parks and beaches, and recreation options in the area. HMC is in close proximity numerous museums and early American cultural sites, such as Jamestown and Yorktown. Within this urban area are many needs including food insecurity, homelessness, violence, inadequate education, family instability and high housing rates. There is an underlying racism that is largely unnamed, but present. Huntington Mennonite Church seeks to partner with area ministries to address some of the current needs in the city.
HMC believes that an Anabaptist perspective carries a peacemaking view with a longing for greater health for our community. This longing includes a deep longing for salvation found only in Christ. The connections that are made are in community development are signs of the kingdom of God and are ways to share our life with others.
Contact Kierston Kreider to learn more.