Wayfarers: Learn About Mission and Ministry in a Post-Christian Context
Location: Europe, France and Germany,
Program name: E3 Collective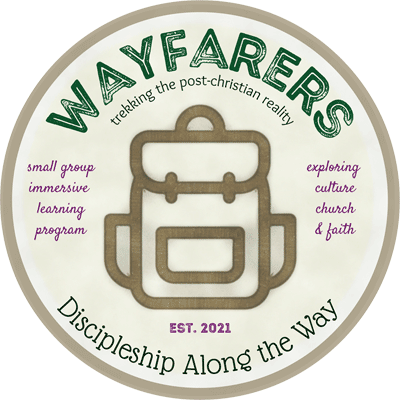 Bring your backpack, bedroll, bus ticket and Bible along for a journey into the post-Christian landscape of today's church in Europe.
Join us from May 22 to June 1, 2022 on a pilgrimage through Germany, visiting old cities and new projects, getting to know people and communities, and exploring what it means to follow Jesus in a different context.
Through cross-cultural learning, travel, reflection, and group processing, we will explore the implications of today's secular, post-Christian reality on faith, discipleship and mission in the West.
Wayfarers is a short-term, small group (of 6-8 participants), immersive learning and discipleship program designed to learn about mission and ministry in a post-Christian context. Young adults interested in leadership, mission, or ministry and want to learn more about church in a secular context, are invited to apply and join us along the way.



Dates: May 22 – June 1, 2022

Location
Itinerary



Day 1
Mannheim, Germany
Arrival in Frankfurt
Travel to Mannheim
Get settled in at Villa
Ice Breakers and Sharing

Mannheim Hosts: David and Rebekka Stutzman
Lodging: The Villa

Mannheim Sites/Speakers:
Matthias Bergmann - Former Atheist
Oliver Seele - Youth Minister for Lutheran Church of Mannheim
Armin Schowalter - Church Innovator and community builder
Marlin Watling - Missional leader and church planter
Murat Yulafci - Church Planter and Pastor


Day 2
Mannheim
Morning session
City Tour
Site Visit/Guest Speaker
Day 3
Mannheim
Site/Speaker visit in Landau
Site/Speaker Visit in Heidelberg
Evening Session



Day 4
Paris, France
Travel to Paris
Site/Speaker Visit
Evening session with hosts

Paris Hosts: Matthew and Toni Krabill
Lodging: Paris Mennonite Center

Paris Sites/Speakers:
Matthew and Toni Krabill - Paris Mennonite Center Directors and Missiologists
French Mennonite Youth/Young Adults
French Mennonite Church
African Immigrant Church
Day 5
Paris
Site/Speaker Visit
Site/Speaker Visit

Day 6
Paris
Site Seeing
Evening with French Youth




Day 7
Berlin, Germany
Travel to Berlin
Explore City
Evening Session with Hosts

Hosts: Ryan and Alethia White
Lodging: Berlin Persian Preysbyterian Church

Berlin Sites/Speakers:
Oleg and Lisa Dyck - Church Planters
Ryan White - Pastor
Ben Friese - YWAM worker and peace worker
Day 8
Berlin
Site Visit
Site Visit
Evening Session

Day 9
Berlin
Possible Rostock Field Trip
Possible Site Visits

Day 10
Berlin and Departure
Fly back to US
Trip Cost: $2,100*
*Estimate; subject to change.



To apply, you will create a free account at Managed Missions. Enter your email address, and a link to set your password will be sent to you. Once logged in, select the Wayfarers trip from the drop down menu.