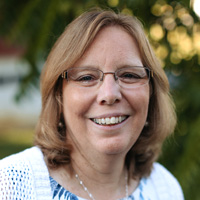 Dianna Lehman
Executive Assistant and Human Resources Manager
Dianna's role is to provide administrative support to the President and serve as Human Resources Manager.
She administers employee benefits programs, coordinates the health plans, manages payroll, prepares monthly MST reports, and handles mission worker reimbursements.
Dianna also assists the finance and development departments in preparing reports and related functions as needed.
She enjoys entertaining guests, visiting her daughter in Florida, reading and Bible Study Fellowship. She serves as Missions Needs Secretary for Mennonite Women of Virginia and attends Weavers Mennonite Church. She is married to Ed and they have two adult children.