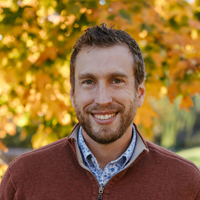 Todd Van Patter
Director of Operations
As Director of Operations, Todd leads the Support Services Team and serves on the Leadership Council. His background is in organizational design and culture: the systems and practices that lead to vibrant and effective organizations.
Todd studied Communication Science in his undergrad at Penn State University, and more recently earned a Master of Arts degree in Organizational Leadership at Eastern Mennonite University, where he has since spent several years working in Institutional Research and Effectiveness. He has worked alongside a variety of organizations, with a particular passion for bringing out the best in those workplaces and their people.
Todd has been involved in Christian ministry throughout his life, including music and worship, youth programming, short-term missions, and communications work for a large Bible agency.
Todd, Rachel and their two boys live in Harrisonburg, Virginia, and attend Church of the Incarnation.