'Sweet sorrow' as Eberlys retire from Italy mission and ministry
Posted on December 9, 2012 by VMMissions Staff
"You were like a Mother and a Father to me."
"Your friendship was important and precious."
"Your commitment over the years has been a great example for us."
"You have been faithful to us, the church and God."
"You showed us love."
On September 22, members of Centro Koinonia, friends from the community and colleagues from other churches said these comments about Willard and Eva Eberly. It was a celebration of over 40 years of service Willard and Eva gave to the church in Italy.
The evening was filled with singing songs together that are favorites of Willard and Eva, a video tribute to their service and gifts for them to remember all that they have accomplished and the hearts they have impacted. The most moving time was people sharing their memories about the influence that this couple has had on them and many others over the years.
Afterwards, we gathered in the garden of our church facilities with food and friends one last time with mixed emotions: joy and sorrow. Greetings were given with smiles and tears but they were not good-byes, it was to say arrivederci (we will see each other again).
Willard and Eva served in Italy with great energy and passion for the Word of God. They gave much of their lives to the growth and development of the church and its members. It has been a labor of love and the people understood what they were saying and doing. Thank you, Willard and Eva, for your faithful service to Christ's church here in Italy!
.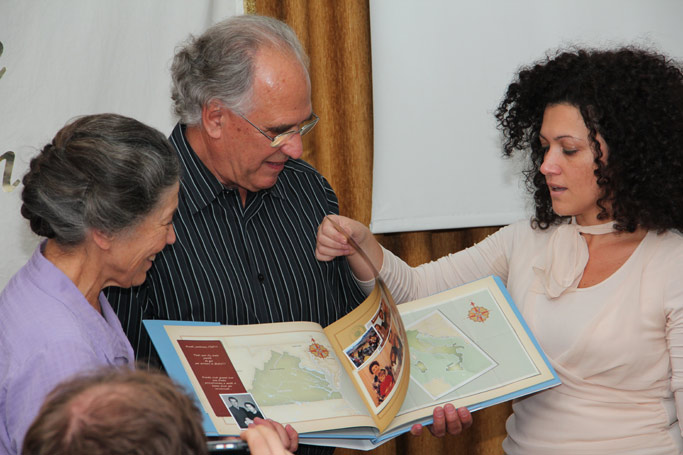 Mara Colonna (right) presents Eva and Willard with a photo book celebrating the many years and lives touched at Centro Koinonia.
.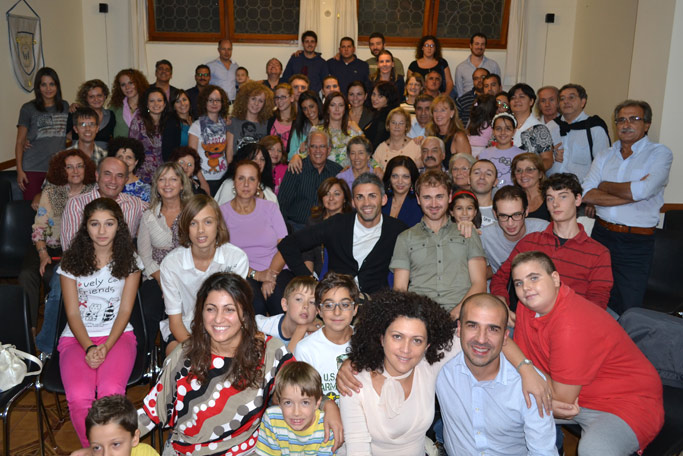 Friends, neighbors and church family say goodbye to Willard & Eva. Photos courtesy of author
Filed in: All posts