International Ministries
[table "" not found /]
.
.
Albania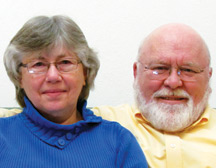 Richard and Elsie Bowman
Richard and Elsie are serving in a tranSend assignment at Lezha Academic Center. Richard is teaching Physics and Elsie is tutoring in English and working in the library. They are involved in the life of the local Mennonite Church.
.
Katrina Schmid
Katrina serves with tranSend as a mathematics teacher at Lezha Academic Center, Lezhë, Albania, and will relate to the local Mennonite church. She is serving in partnership with Mennonite Mission Network as a Mission Associate.
.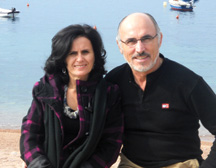 Dini & Klementina Shahini
Klementina is executive director of the Lezha Academic Center, teaches and oversees development of the school. Dini serves as project manager for the school and assists with various aspects of ministry in the Lezhë church.
.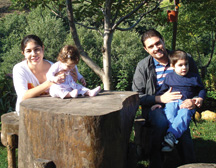 Rafael & Solange Tartari (Paulo, Sophia)
Rafael and Solange are congregational leaders in Lezhë, Albania, serving in worship, preaching, women's meetings, evangelism, and discipleship training. They serve in partnership with the Junta Menonita de Missões Internacionais, Brazil.
.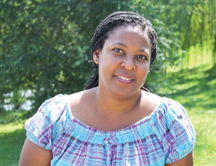 Norma Teles
Norma is director of the Joshua Center, an early childhood learning center for Roma children in Lezhë, Albania. She leads a meeting for mothers of the Roma children. She leads a youth cell group and children's ministry in the Lezhë congregation. She serves in partnership with Junta Menonita de Missões Internacionais, Brazil.
.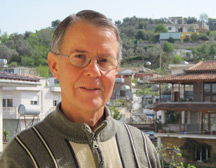 Allen Umble
Allen serves as executive director of the Albanian Mennonite Mission Foundation and team leader for the Albanian Mennonite Mission Team. He serves in discipleship formation, leads Bible
studies, and teaches English in Lushnje, Albania.
.
Belize
.
Nancy Marshall
Nancy is the pastor of a Deaf Church plant called Jesus' Deaf Church in Orange Walk Town, Belize. She also relates to St. Peter's Anglican School as a tutor for young deaf children. She serves in partnership with Eastern Mennonite Missions.
VISIT BLOG • WATCH NANCY'S ORDINATION VIDEO (at Vimeo)
WATCH "NANCY MARSHALL'S GARDEN" VIDEO (at Vimeo)
.
Grace & Yugo (Jeremiah)
Yugo and Grace are deeply connected with members of displaced slum communities in a large Southeast Asia city, serving with Servants to Asia's Urban Poor, in partnership with VMM as an "approved ministry."
.
Germany
David and Rebekka Stutzman (Immanuel, Liana, Nathanael)
Dave and Rebekka provide part-time pastoral leadership at Bammental and promote mission vision and young adult leadership in the South German Mennonite Conference. They serve in partnership with Mennonite Mission Network.
.
Italy
Shawn & Laura Green (Lucas, Emmanuel, Matteo)
Shawn and Laura and family serve with a church-planting team in southern Italy that works in the Molise, Abruzzo and Puglia regions. They assist with worship, reaching out to new persons through home Bible studies, and expanding the work into new areas.
.
Kosova
Vince and LaVonne Ramella (Sid, Bradie, Justin)
The Ramella family is building relationships and using their strong relational skills to connect with people and find felt needs while studying the language and culture.
.
Montenegro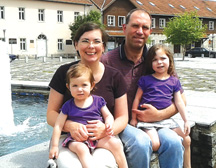 Steve & Laura Campbell (Ruth, Esther)
Steve and Laura continue to engage in language and acculturation studies in Podgorica, Montenegro, while ministering with the local congregation, a Brethren Assembly church, and discipling through Bible studies and friendships.
.
Nicaragua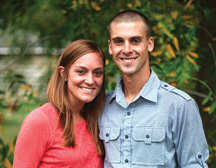 Mitchell & Lauren Yoder
Mitchell and Lauren serve as associated workers of VMMissions at Fortress of Hope and Nicaraguan Christian Academy in Managua.
.
Peru
Brook Hostetter
Brook teaches at PROMESA, a bilingual Christian school in Cusco, Peru, as an associated worker of VMMissions, in partnership with Eastern Mennonite Missions.
.
Thailand
Steve Horst and Bethany Tobin (Anjali, Emmanuel)
Steve and Bethany are learning language and culture in the capital city of Bangkok. Their vision is to disciple young adults and use their gifts to serve refugees. They serve in partnership with Eastern Mennonite Missions.
.
Mark & Sarah Schoenhals (Heidi, Hannah)
Mark and Sarah serve in the rural northeastern part of Thailand, where they support the Life Enrichment Church and engage in Bible teaching and leadership development. They serve in partnership with Eastern Mennonite Missions.
.
Uganda
Brent and Alisha Justice
Brent and Alisha will be serving in Bundibugyo, Uganda with Serge, in partnership with VMMissions. Their sending congregation is Ridgeway Mennonite Church, Harrisonburg, Va.
.
Sensitive areas
The M & R family lives among Muslims in a large South Asian city where they engage in strategic prayer and ministry of the Word, planting seeds for the mobilization of God's Kingdom in a regional crossroads. They are serving in partnership with Eastern Mennonite Missions.
.
The J & H family lives in a Muslim community in South Asia, where they work in small business and with the local church in discipleship, neighborhood outreach, leadership development and resource development.
.
A family will be learning language and building relationships in North Africa as part of a long-term vision to encourage a people-movement toward Jesus. They hope to partner with locals and other workers in agricultural development and teaching English.
.
Approved Ministries
An "approved ministry" is a ministry that VMM does not directly administrate or control but is related to, or is like, the work that we do. We lend counsel and support to a number of such ministries that were either begun by VMM or are related in direct ways to our vision and call