Mission, Vision, Values
Our Mission
VMMissions equips the church to share new life in Jesus Christ with neighbors near and far.
Our Vision
VMMissions envisions a Spirit-filled church of many cultures living out God's kingdom in every sphere of life.
---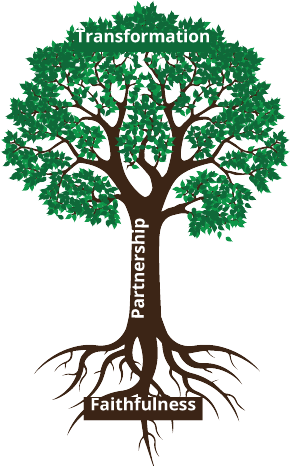 Core Values
Faithfulness
In response to God's great love, we give God our lives in obedience and praise.
"This is how God showed his love among us: He sent his one and only Son into the world that we might live through him." 1 John 4:9
Partnership
We join the church in sending God's people to share the gospel of Jesus Christ.
"I pray that your partnership with us in the faith may be effective in deepening your understanding of every good thing we share for the sake of Christ." Philemon 1:6
Transformation
By the Holy Spirit's power, we live out God's kingdom among neighbors near and far.
"But you will receive power when the Holy Spirit comes on you; and you will be my witnesses in Jerusalem, and in all Judea and Samaria, and to the ends of the earth." Acts 1:8
For more information about these values and how they inform our work, please see this publication which provides an overview of our philosophy of ministry.
---
Strategic Priorities
Seek Spirit-led renewal.
Empower missional disciples.
Nurture diverse partnerships.
Design sustainable systems.
For more detail on our goals and dreams for this season of work, see this document outlining the goals related to our SEND priorities.