Alfonso Alvarado and his wife Milagro have planted one of Virginia Mennonite Conference's newest congregations, Iglesia Menonita Monte Moriah in Lacey Spring, Virginia. Here, he tells the story of his call to his VMMissions coach, Lizzette Hernandez.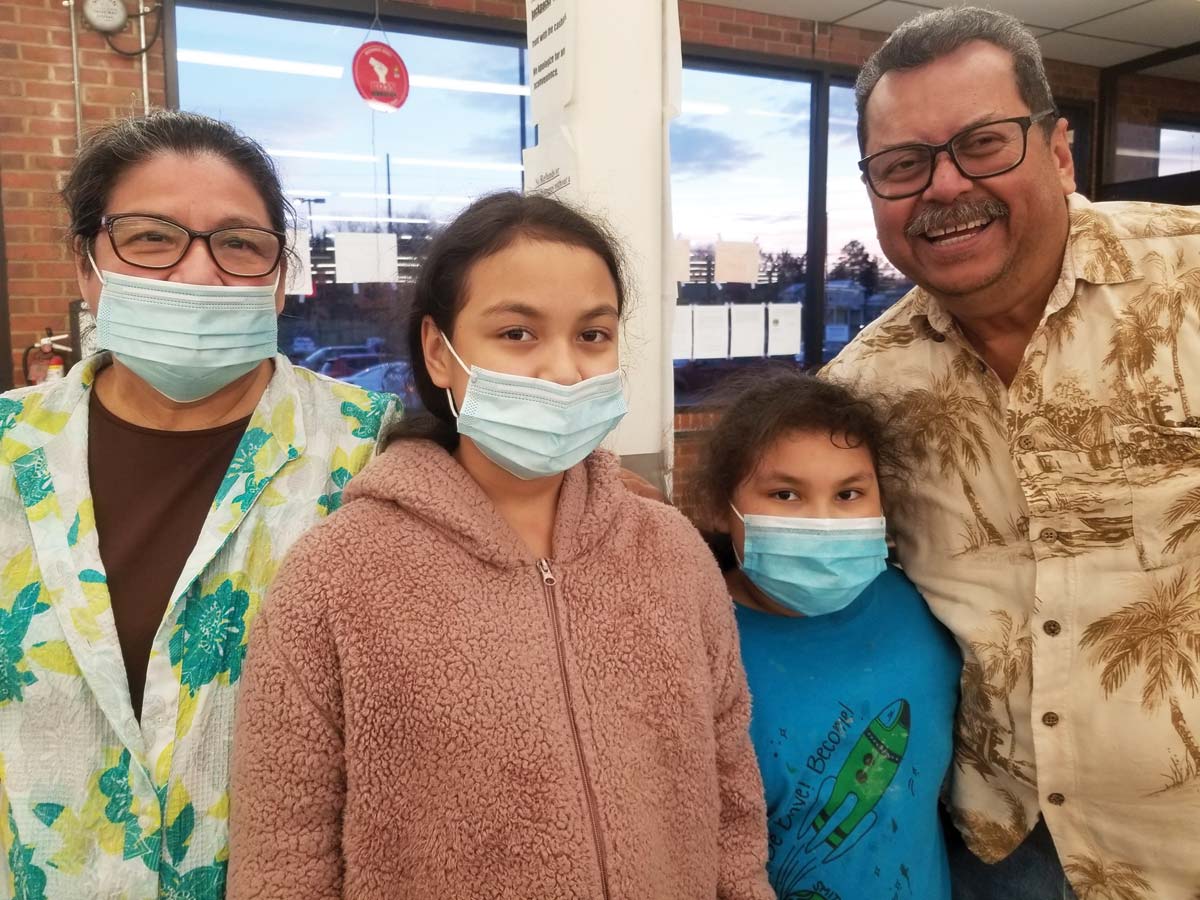 Milagro and Alfonso Alvarado with their daughters Sofía and Mariana. Photo by Carol Tobin

I was six or seven years old when I first sensed that God was calling me. I lived in the small town of San Sebastian, El Salvador, with my parents and seven siblings. Life was not easy. We were very poor, but we enjoyed a peaceful life. My grandfather would teach me about God, telling me over and over that God loved me and that I ought to likewise share this message of love with others. These words stuck in my young heart and an intense sense of call started to take shape within me. One day I went to the Catholic priest in my town and told him, "I want to be a priest." My father, however, was opposed to it.
Time went by. I have many memories of helping my father harvest our corn fields under the scorching sun. I loved to lay down and rest under the shade of an amate tree. I would look up at the clouds and see the trail of planes crossing the sky. I sensed that one day I would travel on a plane to share the gospel. How could God speak something so unlikely?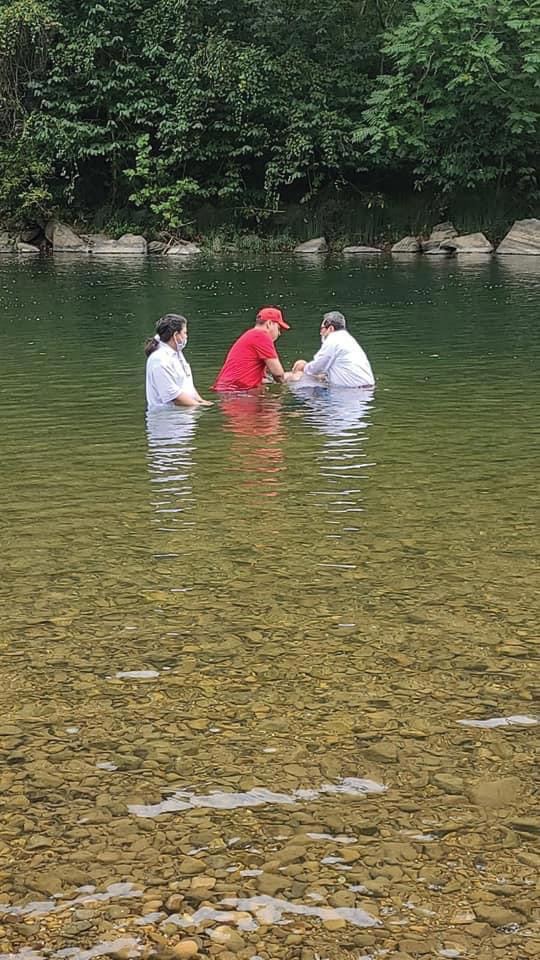 Alfonso (right) baptizes a new believer alongside other Monte Moriah leaders.
Courtesy of Alfonso Alvarado
When I was 14, my uncle invited me to attend a Pentecostal church. This is when I committed my life to Jesus. But in the coming years, like many young people, I struggled. It was a time of rebellion and lack of faith.
Soon, civil war broke out in El Salvador, bringing years of suffering and fear for me and my family. Caught up in crossfires in our own town, we endured brutal violence. I saw loved ones, friends and neighbors die or go missing. On three occasions I felt bullets passing near me but my life was spared. I cried out to God, praying Psalms 91 and 23 as I ran for my life. I knew that God was preserving my life for a purpose.
In the midst of this traumatic time, I clung to God's call on my life, and instead of engaging in the war as did many of my peers, I chose to follow Jesus' gospel of peace. One day I had a vision. I heard the words of my grandfather telling me that God had called me to serve him. I saw a field of green beautiful pastures like I'd never seen before. I kept this picture in my heart.
Survival in a devastated country became almost impossible. In 2000, I finally made the hard choice to leave my wife and two daughters to come alone to the U.S. With $17 in my pocket, I arrived in New York City and started a life-changing journey as an immigrant. I planned to work hard, help my family get back on their feet, and then go back to El Salvador. I moved to Winchester, Virginia, and started working long hours. I continued to struggle with culture shock, loneliness and financial hardships. My faith in God sustained me and soon I started attending a church.
My call was rekindled by the Spirit. I wondered, "How can I give priority to my call in the midst of my difficult circumstances?" I didn't know how, but decided to trust God.
Meanwhile, my wife Milagro was able to come to the United States and we began serving within the church. In 2007, our calling as church planters was confirmed and we were sent to Harrisonburg to plant a church. God led in our connections with Latino Mennonites and VMMissions.
Despite an onslaught of health setbacks, and thanks to the generosity of the Virginia Mennonite community, I praise the Lord that Iglesia Menonita Monte Moriah has been born. Every time I see the green fields of the Shenandoah Valley, I am reminded of God's great faithfulness!
Filed in: All posts, Transforming