After seeking to engage in an overseas mission assignment, Ben and Risa felt God's call to move, not across the ocean, but across the field to a farm of their own. From this vantage point, they are seeing God transform obstacles into opportunities.
By Ben Yutzy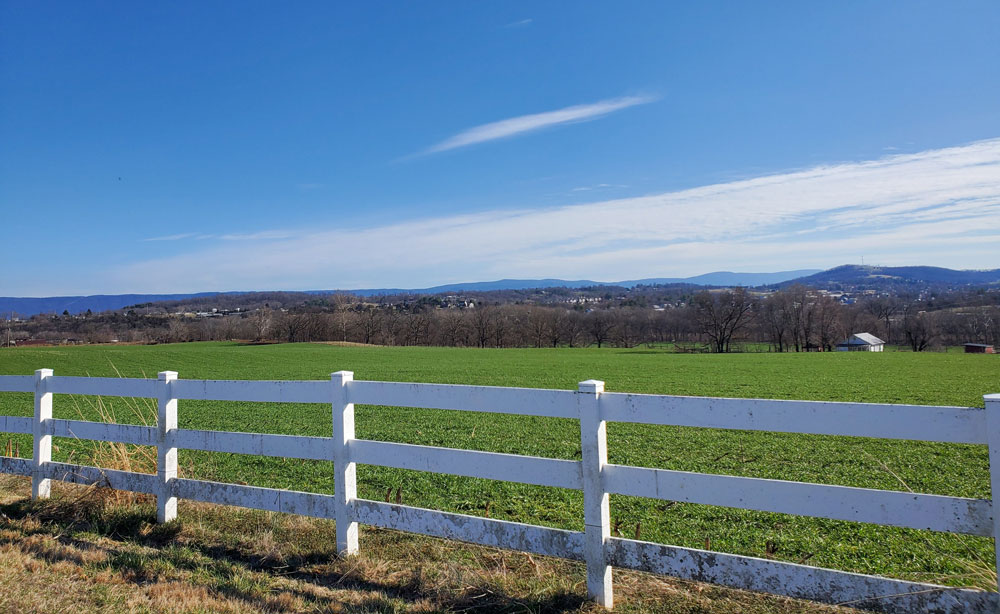 Ben and Risa Yutzy named their property Hesed Hill. Hesed is the steadfast, covenantal love which Scripture uses to describe the love of God. Their desire is to show God's hesed love to those all around them through their personal and business lives. Photo: Risa Yutzy

"Wake up, sleeper, rise from the dead, and Christ will shine on you.' Be very careful, then, how you live—not as unwise but as wise, making the most of every opportunity, because the days are evil. Therefore do not be foolish, but understand what the Lord's will is." (Ephesians 5:14-17)
Never have I known a time in which I have had to be so very careful and so very wise, making the most of each day because I don't know what tomorrow will bring. I run an "essential" business, a 24/7 dairy farm that cannot shut down for a virus.
I have had to create contingency plans so that we can continue as a business should a large percentage of the 33 employees get sick at the same time and require a two-week quarantine. On account of this pandemic, I have been forced to understand what the Lord's will is day-by-day. As I have been listening, I believe this is God's word for the Church: "Wake up, sleepy Church. It's time for a new day!" We, with the light of Christ, can transform obstacles into opportunities for the glory of God.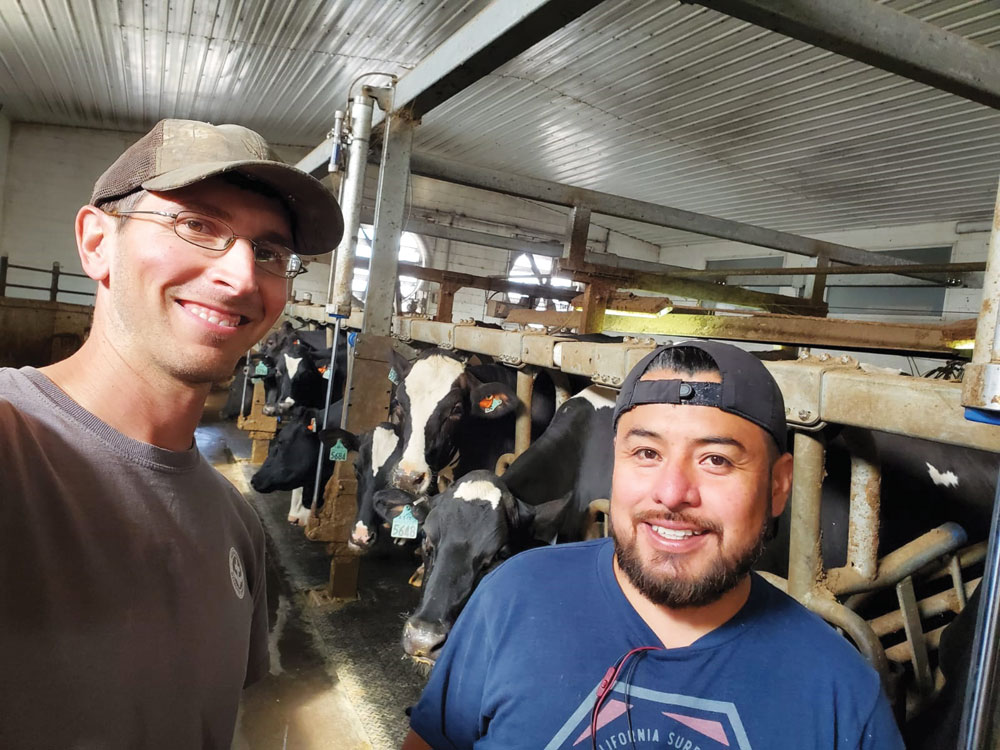 The dairy farm work provides Ben (left) with many opportunities to relate with his many (often Latino) workers. Jorge (right), is one of Ben's several co-workers who is starting his own Discovery Bible Study with a new group of men after doing DBS with Ben. Photo: Ben Yutzy

There is so much fear from the evil one all around us which could be an obstacle. But I am finding it especially true that persons overwhelmed with fear are more open to the light of the gospel.
One of the farm workers, Carlos* was dealing with anxiety as a result of the stress of navigating the pandemic. So over several weeks, I began telling him the stories from the Bible that I was reading with some other co-workers. When I shared the story from Luke 7 about the woman who crashed the Pharisee's polite dinner party by creeping up to Jesus with her flask of expensive perfume and Jesus' follow up story about the debtor who was forgiven much and loved much, he was overcome with emotion and wept. He told me later that he never weeps.
Like many people during this time of COVID-19, I have found myself at a loss for what to do or say. But sharing the Bible stories with my coworkers after studying them through a Discovery Bible Study format has changed my way of relating. As a result of hearing these stories, Carlos asked me one day if he could join the group of others with whom I was studying.
Instead, I asked him if we could start another Discovery Bible Study with his friends and family. His response was that he lives alone and has been wanting to have people in his house to eat with him. And, of course, he would invite his nephews who were soon to arrive from Mexico for the apple harvest.
I have also found myself at a loss for how to respond to all the needs that so many people are facing during COVID-19. I have felt like I have nothing but the gospel to offer.
Linda*, a co-worker and a single mother of three grade school children, came to me one day just to express her gratitude for all the ways that we have helped her during this time of COVID-19. I couldn't help but tell her about Genesis 1, which I had just studied with Carlos and others, where God fills creation, making the waters teem with fish and the skies come alive with multitudes of birds. What a joy to remind her that we too are a part of creation that God wants to fill with good.
Two weeks after school started Linda came to me again, but this time overcome with anxiety because of all the stress of her husband recently leaving her, her kids in virtual learning, car troubles, her youngest diagnosed with diabetes and her feeling of being so alone. I really didn't know how to even begin to help, so I asked if we could pray immediately.
Afterward, she visibly calmed down, and I sensed the Lord leading me to ask her if she would be interested in studying the Bible and if she would also invite a coworker—another single mother going through similar challenges. I wondered whether she felt she needed to be polite to her boss, but I was encouraged when she immediately invited her co-worker (who also said yes) and also expressed her eagerness for her children to study the Bible too.
These stories may seem extraordinary, but I want to convey that they are actually very ordinary. We are simply choosing to believe that Jesus is with us, to proclaim that God is greater than the obstacles and to invite the Holy Spirit to transform these obstacles into opportunities.
Adrian* is another co-worker who had little to do with God when we first started studying the Bible together. After reading in the Bible what Jesus says about believing and not doubting, he was told that a frost was coming. He chose to believe that God would preserve his large garden. He went so far as to tell his neighbors and family (who had also planted gardens nearby) that his plants would not die from the frost. The next day, his plants alone survived the frost. He immediately understood this to be a work of God and it marked the beginning of his faith. Now Adrian and his wife want to be baptized.
These times are certainly not without real—even spiritual—opposition to being able to meet and share the gospel. Carlos' girlfriend tested positive for COVID-19, so our meetings are on pause. Adrian's wife is intensively caring for her brother because he fell terribly sick to an unidentified disease. Adrian suspects witchcraft, based on his awareness of the occult activity that preceded the disease.
We have been very careful. But what is more true is that we have been very intentional about who we connect with. All of the people I am connecting with are more eager to read the Bible together than they are afraid of getting sick. But I don't want to be foolish or make-believe that all is good. I want to make believers in God's good! I want to teach them to discern Jesus' will and to baptize with the Holy Spirit so every believer can make the most of this opportunity that is a pandemic. Pray with us and for the work we are doing. Truly, I believe Christ wants to awaken the Church to a new day.
* Names in this article have been changed.
Ben Yutzy is a farmer and mission advocate who recently served on the board of VMMissions' business for transformation initiatives. He and his wife Risa live in Broadway, Va.
Filed in: All posts, Transforming