Great Community Give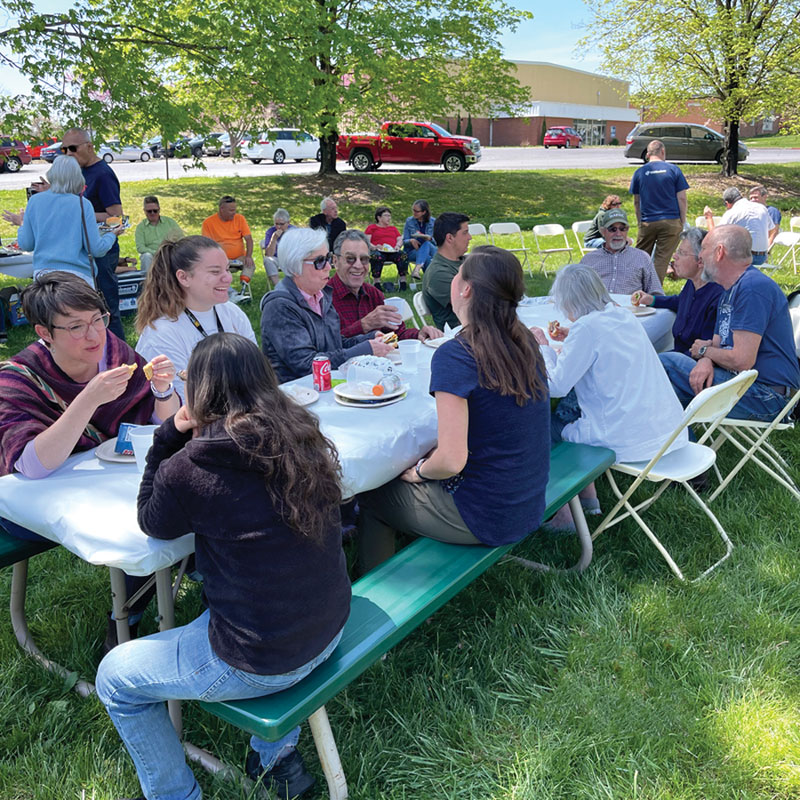 Supporters, workers, and staff of VMMissions enjoy a time of food and fellowship at an open house held on the grounds of VMMissions on April 19. VMMissions photo

VMMissions joined over 100 other local organizations in Harrisonburg and Rockingham County in the Great Community Give, a special online day of giving on April 19. The event was a success, with a total of $11,380 raised.
VMMissions hosted a lunchtime open house cookout and welcomed around 50 people to enjoy food and fellowship as supporters dropped off donations in person.
More than just a fundraiser, events like the open house help VMMissions to focus on partnering together as brothers and sisters in Christ in the work of Jesus in the world.
"I enjoyed noticing all the connections being made among such a diverse group of people, connected to each other by God's Spirit and through VMMissions. God gave us such a lovely day with sweet fellowship," said Hannah Shultz, a VMMissions worker serving in Harrisonburg, Va.