Giving Tuesday―Thank You For Helping Us Mobilize and Multiply
Posted on November 1, 2021 by Abe Hartzler
Our mission hinges on the idea of multiplication. We have faith that our gifts of talent, time and treasure – our offerings given to God – will be used to multiply his kingdom.
One new believer shares their faith, making two; one church sees a community in need, and plants a second; one gift given to inspire more generosity – an exponential growth of disciples trusting Jesus with their offerings. This is our vision of multiplication.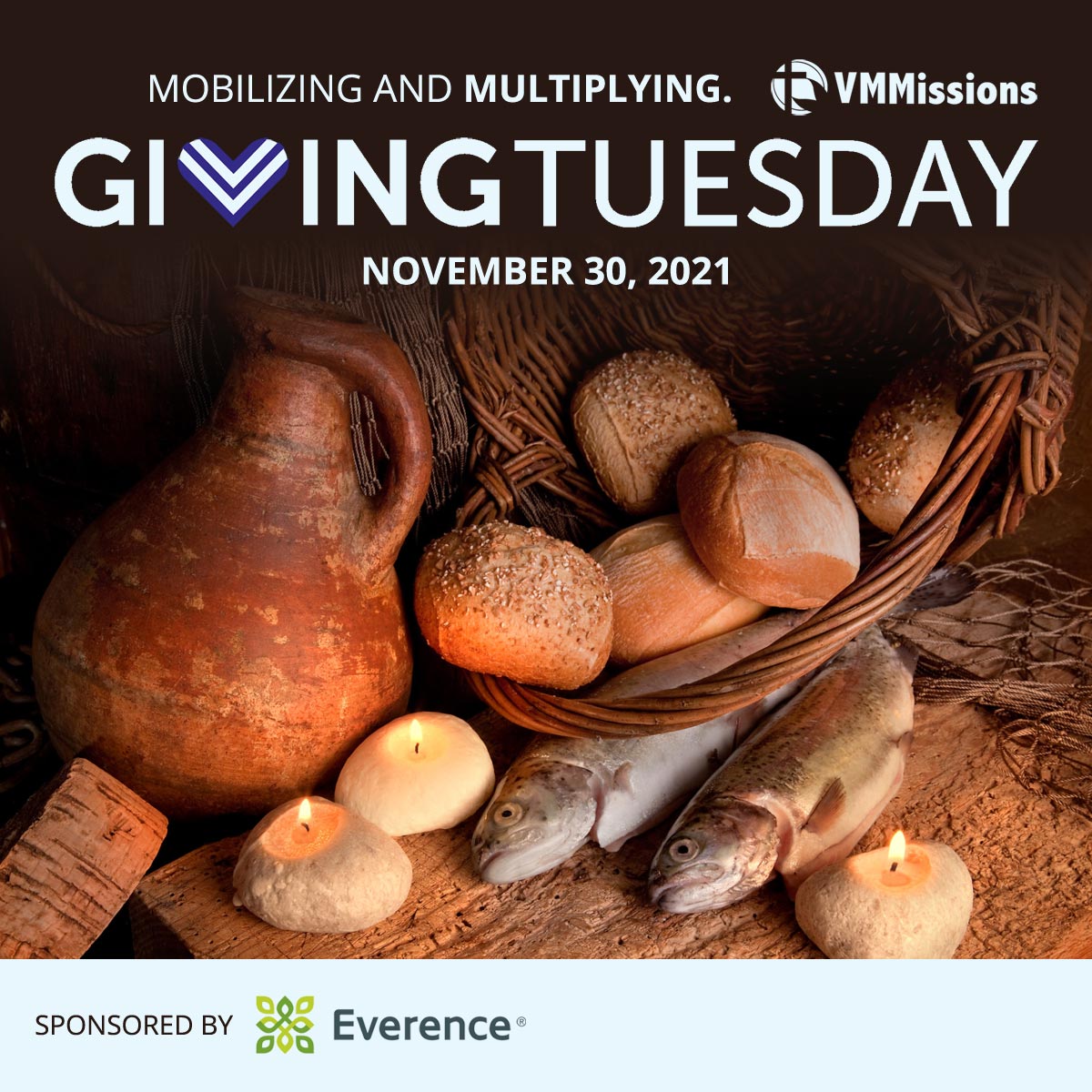 UPDATE
We exceeded our goal of $8,000 for Giving Tuesday, with a total of over $8,500! Thank you for releasing your gifts to the Lord, trusting that he will multiply them through the work of Virginia Mennonite Missions. Your support allows us to train, equip, send, and coach more workers to multiply disciples in the name of Jesus.