Relationships over accomplishments
Posted on December 23, 2014 by VMMissions Staff
Things here have been wonderful, terrible, emotional, lonely, but yet peaceful all at the same time. It is hard to explain all the emotions. Each day brings a new challenge.
The handy man work or feeding the chickens isn't the challenge. What's challenging is to never get done what I set out to accomplish during the day. Whether it is getting distracted by the students or by a neighbor who is excited to tell me everything he knows about Pennsylvania, something always gets in the way.
It has been frustrating for me because I love a plan.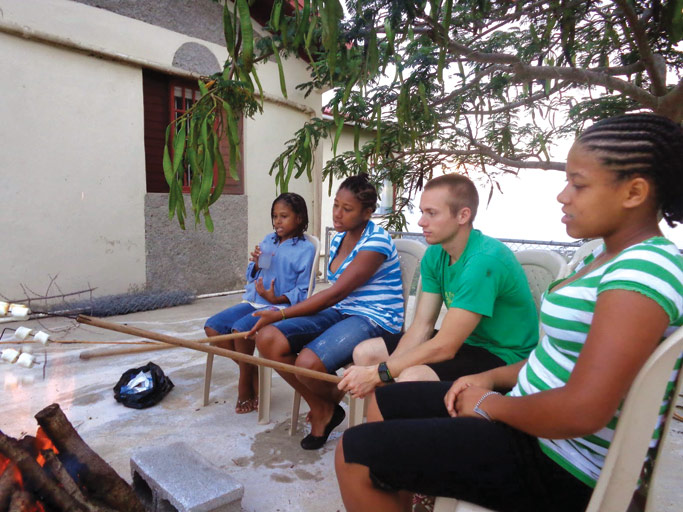 Caleb roasts marshmallows over a fire with youth from the Ridge church in Jamaica, after a Bible study. Courtesy photo
.
When I eat my breakfast, I make "the plan." I think, "First, I will paint the steps of the church, then move the broiler chicks, then give some attention to that leaky gutter." My whole day is already scheduled before I even leave the house.
But the plan usually doesn't work out, and I'm left feeling like I didn't accomplish much.
God has been working on me, though. He has been showing me that serving is not about me or the amount of work I am able to accomplish. Instead, it is about me making relationships. So I have been practicing purposely not making a plan for the day. It sounds crazy, but not having a plan actually makes the day move more smoothly.
Filed in: All posts