Border Perspective
Location: USA, US-Mexico, Border
Program name: E3 Collective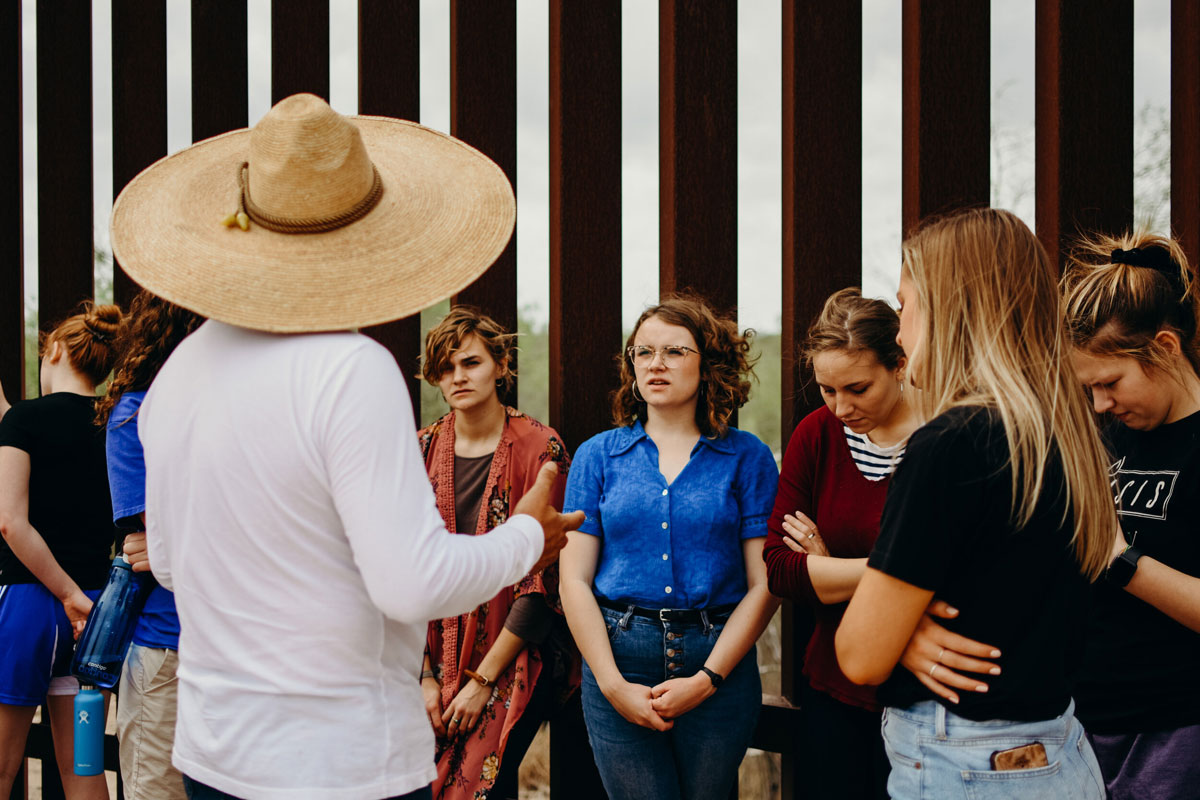 Explore God's love for people and heart for justice

Border Perspective is an immersive and educational service learning trip and will intentionally place you into the lives of immigrant leaders serving families on the U.S. – Mexico border. There will be learning opportunities to help you understand the complexity of immigration on the border and service opportunities to help support local immigrant ministries. From volunteering at a local immigrant shelter to serving alongside immigrant pastors and their congregations, these opportunities will be eye-opening and will give you a first-hand look at ministry alongside immigrants communities.



What does it look like to travel along the border?
We'll travel along the South Texas border and make certain stops along the way and highlight important places, facts, historical landmarks etc. This part of your trip will primarily give your group a visual understanding of our southern border, the hardships of the terrain and put in context the region that we often only hear about.

June 23-28, 2024
WEEKLY SCHEDULE
*Please note that this schedule is subject to change
SUNDAY (ARRIVAL DAY)
3:00-5:00 pm – Arrive in South Texas
6:00 pm – Dinner
7:00 pm – Worship & Weekly Orientation
8:30 pm – Church Time, Small groups, Free Time
11:00 pm – Lights Out
MONDAY – THURSDAY (SERVICE & LEARNING DAYS)
7:00 am – Wake Up
7:30 am – Eat Breakfast
8:00 am – Morning Devotional
8:15 am – Depart for service opportunity
12:00 pm – Lunch & Devotion
1:00 pm – Resume serving
3:30 pm – Clean Up/Return
4:00 pm – Free time/Showers/Leader Meeting
6:00pm – Dinner
7:00 pm – Worship
8:30 – Church Time/Small Groups/Free Time
11:00 pm – Lights Out
FRIDAY (COMMUNITY / FUN DAY)
8:00 am – Wake Up
8:15 am – Eat Breakfast
9:00 am – Morning Devotion
9:15 am – Depart for Free Day Activity

Estimated approximate cost: $1,500

Contact e3collective@vmmissions.org to learn more.