Soccer Camp in Kenya
Location: Africa, Kenya, Diani
Program name: E3 Collective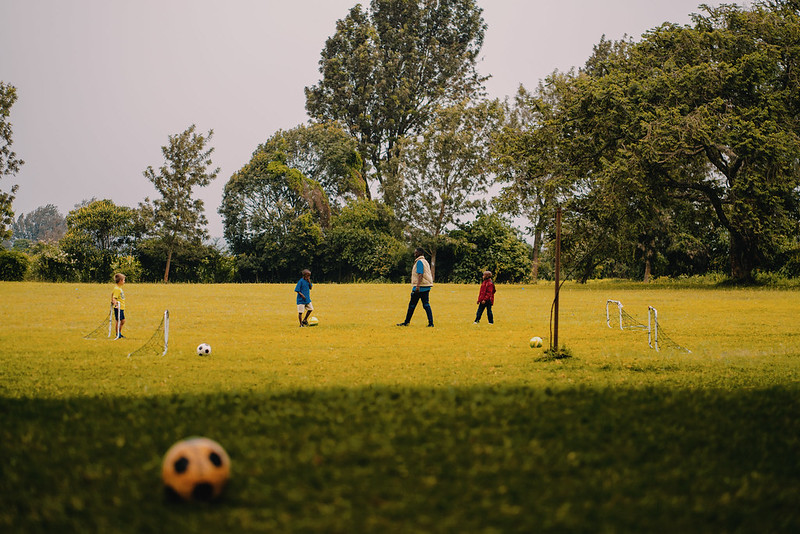 Flickr/Sports Friends

Love to play soccer? Love to share God's good news?
Join an E3 Collective to southern Kenya this summer and build friendships with local kids.
Alisha & Kingsley Okemwa live in Diani (just south of Mombasa), where they minister to Muslims and are planting a Christian fellowship. They are excited to host a team this summer, centered around a soccer camp outreach that will bless and engage with local kids.
Alisha is a former tranSend intern with VMMissions. Kingsley is a passionate soccer player and they have coordinated several soccer tournaments over the years for Nairobi Baptist Church (their sending church) as well as for Word of Life, another mission agency in the area. These tournaments are one of the best gateways into closed communities because everyone loves soccer and people come not only to play but to watch as well.
Some possibilities:
Take part in fun and friendly outreach on a nearby island that doesn't have a church and any known Christian believer. This could be a soccer clinic – a day to come for practice, learning skills and drills.
On Fridays when school is in session, volunteers are allowed to come to the school for an hour and teach Bible lessons to the kids.
A Saturday program where kids come to a mission center for Bible Club, where they learn Bible stories, games, music, dance, crafts, etc.
Prayer walks and meeting/visiting families to share the gospel.
Help plan a kids' fun day at the church plant in Ukunda. Participants could also join the service that Sunday with a special Sunday school program for the kids.
Join a Bible study on Wednesday and Friday evenings.
Unwind at the beach in the evenings. Go on a boat ride. Visit a game park.

Contact Martin Rhodes for more information.