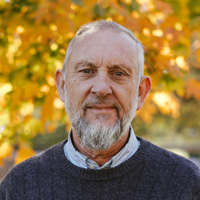 Skip Tobin
Ministry Coach - USA
In his role as Ministry Coach – USA, Skip has the exciting opportunity to specifically encourage and nurture a missional posture among churches and leaders in our conference and beyond, allowing us to join the movement that Jesus began.
Through the Cultivate program, Skip offers relationships and resources to help us re-engage the core practice of disciple making. By aligning ourselves with the Holy Spirit in this way, we expect to see new life in existing churches as well as the birth of new missional communities.
Skip brings to his role a wealth of experience sharing Jesus and walking with new believers in prisons and on the streets of Kennett Square, PA. He provided leadership to a church planting team in Thailand that grappled with imaging what church could look like in that particular context, and then experienced the joy of seeing church emerge.
Skip loves his wife, his son, his six daughters, and his growing list of son in laws and grandchildren. He is refreshed by being alone with God – hiking, fishing, tending to yard and garden – keenly observing and admiring all things living.
Education:
M.Div., Eastern Mennonite Seminary, 2005