VMMissions welcomes two new staff members
Posted on December 10, 2015 by VMMissions Staff
Virginia Mennonite Missions is pleased to welcome Steve Leaman and Melanie Sherer as new staff members.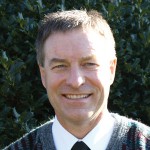 On December 2, 2015, Steve Leaman began employment with Virginia Mennonite Missions as Director of Public Relations.
In this 60% role, he will lead the Advancement Team in the work of communications, public relations, and fundraising. Steve will also serve as a member of the Leadership Council.
Steve is a committed follower of Jesus and an active member of Lindale Mennonite Church. The call to share his faith and live by Christ's example has been evident through his prior involvements at Lindale as youth leader, Sunday school teacher, director of Christian education, youth mentor and mentorship coordinator, and Mennonite Disaster Service contact. As a fellow congregant put it, "Steve brings out the best in other persons."
Steve graduated with degrees from Eastern Mennonite University, James Madison University, and Nova Southeastern University. According to a former colleague, Steve demonstrated "conscientious and exemplary" leadership in his 36 years working in public education, 24 as an administrator and high school principal with Rockingham County Public Schools. He now teaches part-time as an adjunct faculty member in the College of Education at James Madison University. Steve and his wife, Doris, live in Harrisonburg, VA, and they have two adult children, Michelle and Jonathan.
Steve is eager to build relationships with pastors, congregations, mission workers, and donors. "Christians continue the ministry of Christ here on earth," Steve said. "I look forward to serving others in their missional call as prayer partners, financial donors, and mission workers, near and far."
.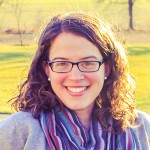 Beginning December 15, 2015, Melanie Sherer will join the staff of Virginia Mennonite Missions as an Administrative Assistant.
In this 80% role, she will provide logistical support to the staff and handle receptionist responsibilities.
Melanie said, "My faith in Christ is the biggest factor in my identity and who I am today." She is intentional about serving others. Melanie participated in Youth Evangelism Service in Spain through Eastern Mennonite Missions. Other faith-building experiences include short-term mission trips, a semester of study in Mexico and Guatemala, serving a summer on Highland Retreat's camp staff, and volunteering with Refugee Resettlement in Harrisonburg. Melanie is actively involved at Ridgeway Mennonite Church.
Melanie has served as an office assistant at both Eastern Mennonite Missions and Eastern Mennonite University. A previous employer described her as "conscientious, efficient and friendly." She is a recent graduate of Eastern Mennonite University's nursing program and plans to continue part-time as a nurse at Western State Hospital.