First graduation at Lezha Academic Center, Bible camp and summer school follow
Posted on September 5, 2013 by VMMissions Staff
The constant rains of winter are over. The occasional downpours and showers are a pleasant respite from the heat. The plants are growing and thriving in the school yard. An electric mower cuts the grass nicely, using several huge extension cords. The power outages are less than in winter, giving the generator a rest.
Principal Klementina Shahini conducted interviews for next year's teaching staff, both American and Albanian. For the past two years, she wore the hat of the guidance counselor too, helping the college bound seniors, especially those wanting to attend schools in the US. A new counselor is starting who will bless both staff and students in many ways. Welcome, Cindy Moyers!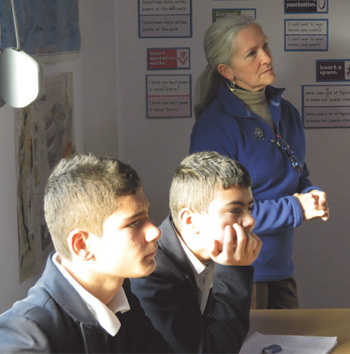 LAC's first graduation went off without a hitch. Caps, gowns, and lots of decorations arrived from the US, generously donated. Sam Scaggs was our main speaker and additional comments were given by board member Elaine Moyer, Principal Klementina, and senior class president Xhild.
As I was preparing to leave in June, many things were still happening. LAC began a week long Bible/English camp. Approximately 50 students were divided into camps. Activities included memory verses, games, singing, and lunch. When camp was completed, three teachers returned to their families.
Even though we have all left the school, it will not be quiet there. The building will be readied for a larger student body. Summer classes will be offered. Then before long, new and returning staff will arrive. There is never a dull moment at LAC!
In thinking back over my time at LAC it was truly amazing. Even as an experienced teacher I was stretched in innumerable ways. I'm sure I learned as much as any of the students. I hope I was able to contribute as much as I gained in my six months there. I will always be grateful for my experience.
.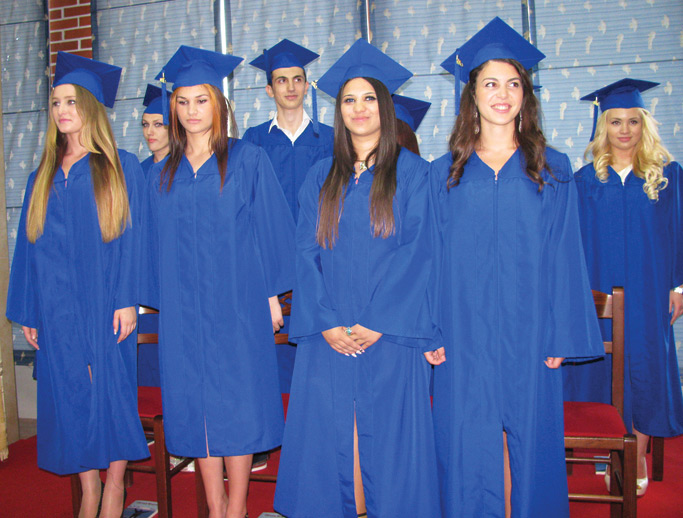 Filed in: All posts